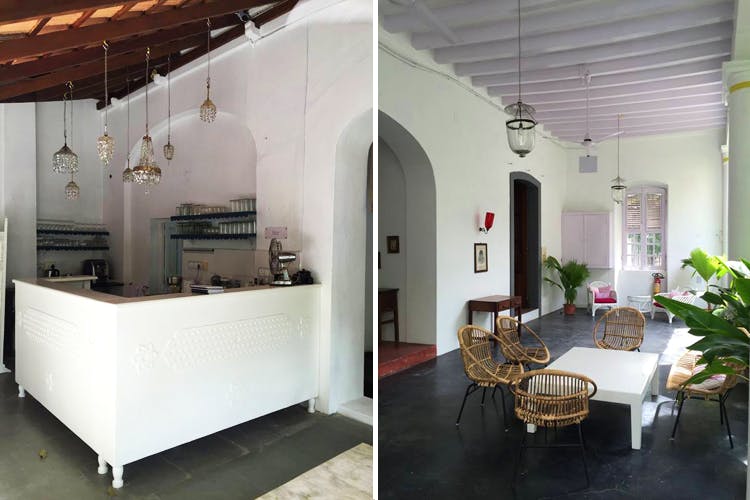 Villa Helena In White Town Pondicherry Is Perfect To Relax And To Eat Some Good Squid
Shortcut
Villa Helena is the perfect place in White Town for a relaxed, lazy lunch. And the setting is quirky without it being too much in your face.
Who Is It For?
Travellers looking to relax and have a good time and a meal.
What's The Ambience Like?
The ambience with shady trees, potted plants, quirky furniture and a planter turned into a fish pond, is at once relaxing and invigorating. This is one of those few places which wears its quirkiness proudly, without the kitsch turning into a caricature of itself.
Must Eat
Do not leave without trying their divine calamari. Fresh, succulent, butter-like squid without too much batter getting in the way.
How Was My Experience?
There are a fair number of tastefully built and decorated cafes, restaurants and bars in this part of town. La Maison Rose goes two steps further with a genuinely simple, but inventive menu and consistently great experiences.
LBBTip
There's no parking at most places in White Town, so if you have a car, park where you can, and walk around. Also, do call ahead to see if the restaurant is open.
Also On Villa Helena Heritage Guest House
Comments