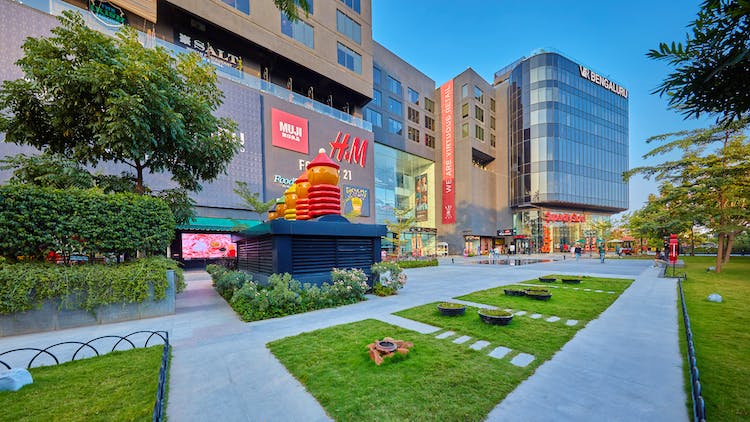 VR Bengaluru Is Celebrating Its Third Year Anniversary With These Amazing Line Of Events
24 May 2019 - 23 Jun 2019
24 May 1:30 PM - 23 Jun 4:30 PM
What's Happening
It's time for celebrations at the beloved VR Bengaluru, Whitefield. This community-oriented, lifestyle centre is turning three this month and decided to host a plethora of events from May 18 - June 23. In the spirit of this celebration, there awaits exciting rewards for its shoppers throughout the month. The celebrations began this past weekend encompassing a performance by Lydian Nadhaswaram and A one-of-its-kind vegan festival – Wilderfest. This will be followed by a special curated Mango Fest for mango lovers, A puppet show for kids, a Midsummer Night Bazaar and so much more for everyone. Details list of events as follows:

18th May - 23rd June
Shop & Earn Cashback - Guaranteed rewards against all spends at VR Bengaluru.
24th - 26th May
Sky Cinema - Special movie screenings at Skydeck in association with Sunset Cinema Club.
25th - 26th May
Foodhall Mango Mela - Mango Mela celebrates the king of fruits with a specially curated extensive menu crafted by the chefs of Foodhall, VR Bengaluru.
31st May - 2nd June
Me time with Doraemon - Enter the world of Doraemon and friends and get a chance to meet Doraemon, Shizuka, Nobita and many more. Also, take part in fun games and activities along with shopping for your favourite souvenirs at the Doraemon kiosk.
1st June
Book Reading Sessions - Come aboard the "Happiness Express" with the best-selling authors Khurshed Batliwal & Dinesh Ghodke.
1st – 2nd June
World Environment Day Celebrations - Greenday Bazaar where you can pick up farm fresh fruits & veggies, dals & pulses, honey, cold pressed oils & host of other chemical-free produce.
8th June - 9th June
Midsummer Nights Bazaar - A carnival organized with the community of homepreneurs that will offer a wide array of products accompanied by a pet fashion show and live performances including a concert by The Local Train.
15th June - 16th
JuneDhaatu Puppet Festival - A unique festival showcasing the art of storytelling and interactive workshops for children.
How's The Venue
VR Bengaluru is a lifestyle that houses the best of retail and F&B brands, it also hosts award-winning hotels and communal workspace. This retail arcade gives one a holistic experience and this has been their success for the past three years.
Pro-Tip
Visit VR Bengaluru and be a part of their three year anniversary. There are events curated for everyone to enjoy, and we are sure you will!
Also, to another thirty more years and counting to VR Bengaluru! Happy Anniversary.
Comments