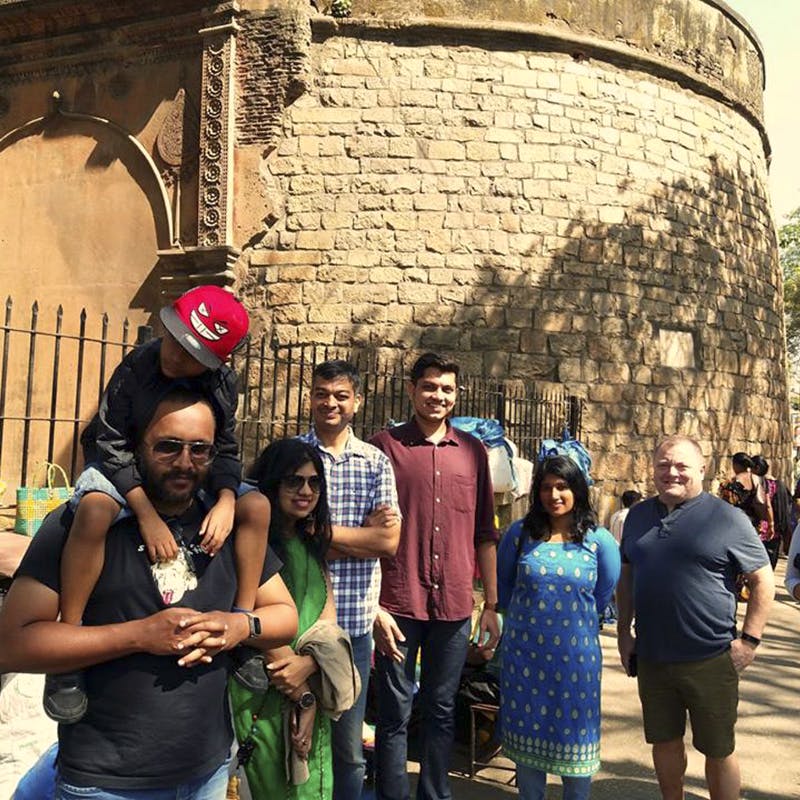 Walk The Talk With These City-Based Tours
Sometimes there's nothing quite like exploring this lovely, sprawling city by foot. Luckily for the urban-wanderlust-hit, the last few years have seen several companies offering walking trails in the city. Here are some of the city's best walking tour companies.

Bangalore Walks
One of the oldest walking tours company in the city — it only seems fair to start with these guys. You can choose from walks such as the "Green Heritage" walks through Lalbagh or the "Military Heritage" one around MEG (Madras Engineering Group) and the Ulsoor area, soaking up the city's military history. They also have themed tours, ideal for foreign visitors and newbies in the city.

Oota Walks
Even if you're resolutely not of the history-minded variety, surely you'd love to sample what the city has in store for your tummy? Oota Walks, founded by Simi Mathew and Shibaji Ghosh, organises food tours around the city's culinary hotspots, from Basavanagudi to Nagarathpete.

Bengaluru By Foot
Started by city-based architect, Mansoor Ali, this group offers everything from heritage walks to food trails. From the Houses of Malgudi walks (to explore some of the oldest houses here that will remind you of the fictional town, Malgudi) to a walk-in Nagarathpete that will take you through the weavers' community there, this one's all about getting to know the city up close.

Unhurried
You've gotta love a name like that. Somehow we feel it perfectly captures the languorous pace of our city. Unhurried organises culture and food trails in and around the city's iconic spots, such as Malleshwaram and Russell Market.

Yours Truly India
Photo walks, food tours, shopping tours and walking tours are what you can sign up for with Yours Truly. Be it the Unusual Walk (check out the old town area with strange practices and colonial-style homes) or the Forgotten Cultures walk (which explores age-old spots like a medicine shop which treated the Royals and a temple older than 350 years), the group has interesting options to pick from. You could even customise walks according to your preferences.

House Of Mirrah
The folks running House Of Mirrah want to share their love for art through their art tour walks. Discovering art in buildings and nature amidst us, join them on one of their walks to K R Market and Vidhan Soudha. They even do live painting sessions in Cubbon Park so you can leave behind the four walls of your house and head on out instead.

Rustik Travel
Rustik Travel is a travel agency that apart from curating fun journeys across the city, also do city trails and walks. If you're new to the city or just want to know fun tidbits about the city like how many flowers come into the city every day, sign up for them. The best part? These are free walks and depending on whether you like history or culture, sign up for what interests you.

Ask Amrutha a question