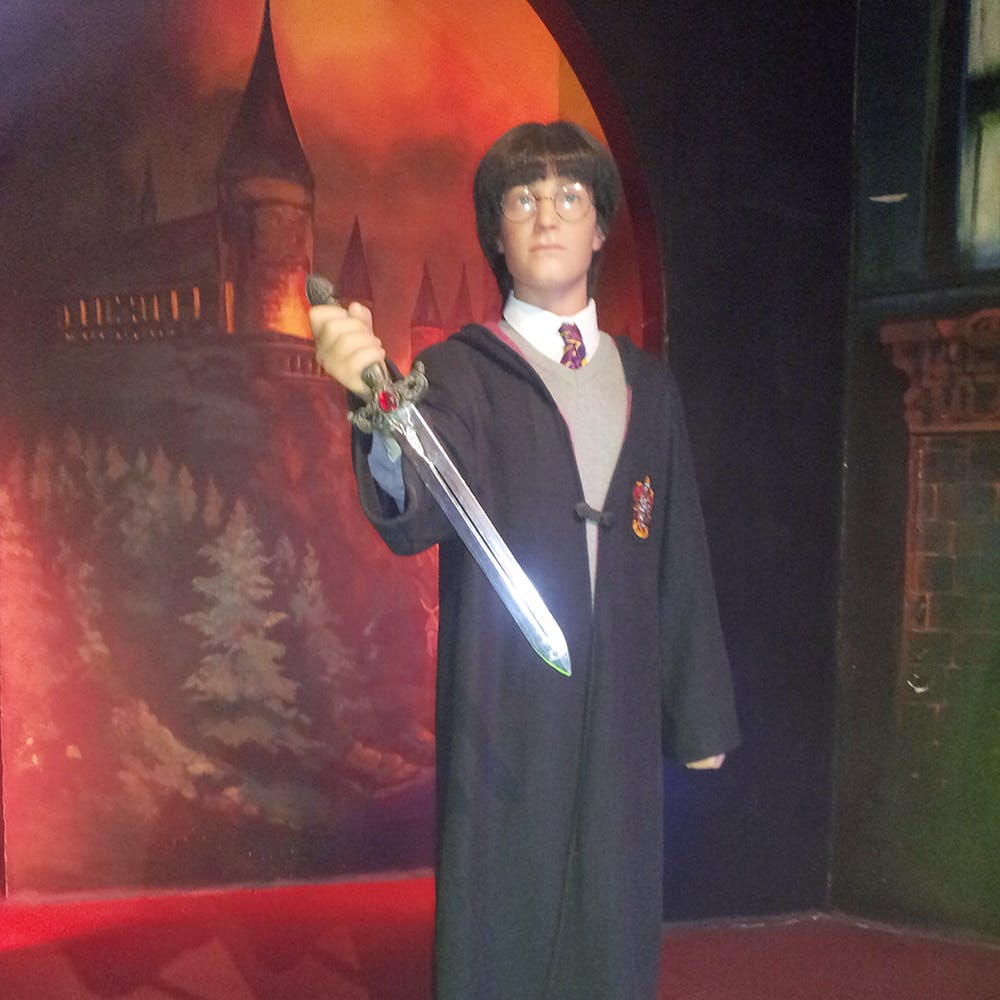 J-Lo Or Darth Vader, Pose With Iconic Figures At This Wax Museum
Shortcut
Since London is far away, visiting Madam Tussaud's is a bit of a distant dream. Until then, make do with the wax museum at Innovative Film City in Bangalore, to pose with the idols of your favourite stars.

What Makes It Awesome
If you haven't already made the trip to Innovative Film City, you must check it out now. Featuring a dino park, a tribal museum and even an artificial beach, it's the perfect place to spend a Sunday with your fam. We particularly enjoyed checking out the wax museum that features historical, mythical and pop-culture icons through the ages.
Pose with Marilyn Monroe, cast spells with Harry, Ron and Hermoine or sit on a bench with Forrest Gump and reflect on life. Of course, some of the statues are..let's just call them vague representations of their real-life counterparts (the JLo statue had us guessing for a long time!), but more often than not, you'll instantly recognise the personality.
Music buffs, you'll enjoy taking pictures with iconic artists like The Beatles, Elvis Presley and Michael Jackson. You'll also find historical figures like Mahatma Gandhi, the Dalai Lama and Hitler all under one roof. A bit ironic, no? There's also a pretty cool metallic version of Darth Vader and his stormtroopers. If you're taking your kids along, they'll love seeing lookalike models of Disney characters (like Mickey Mouse and Daffy Duck) and their favourite fairytale characters like Snow White, Rapunzel and The Sleeping Beauty.
Also On Innovative Film City