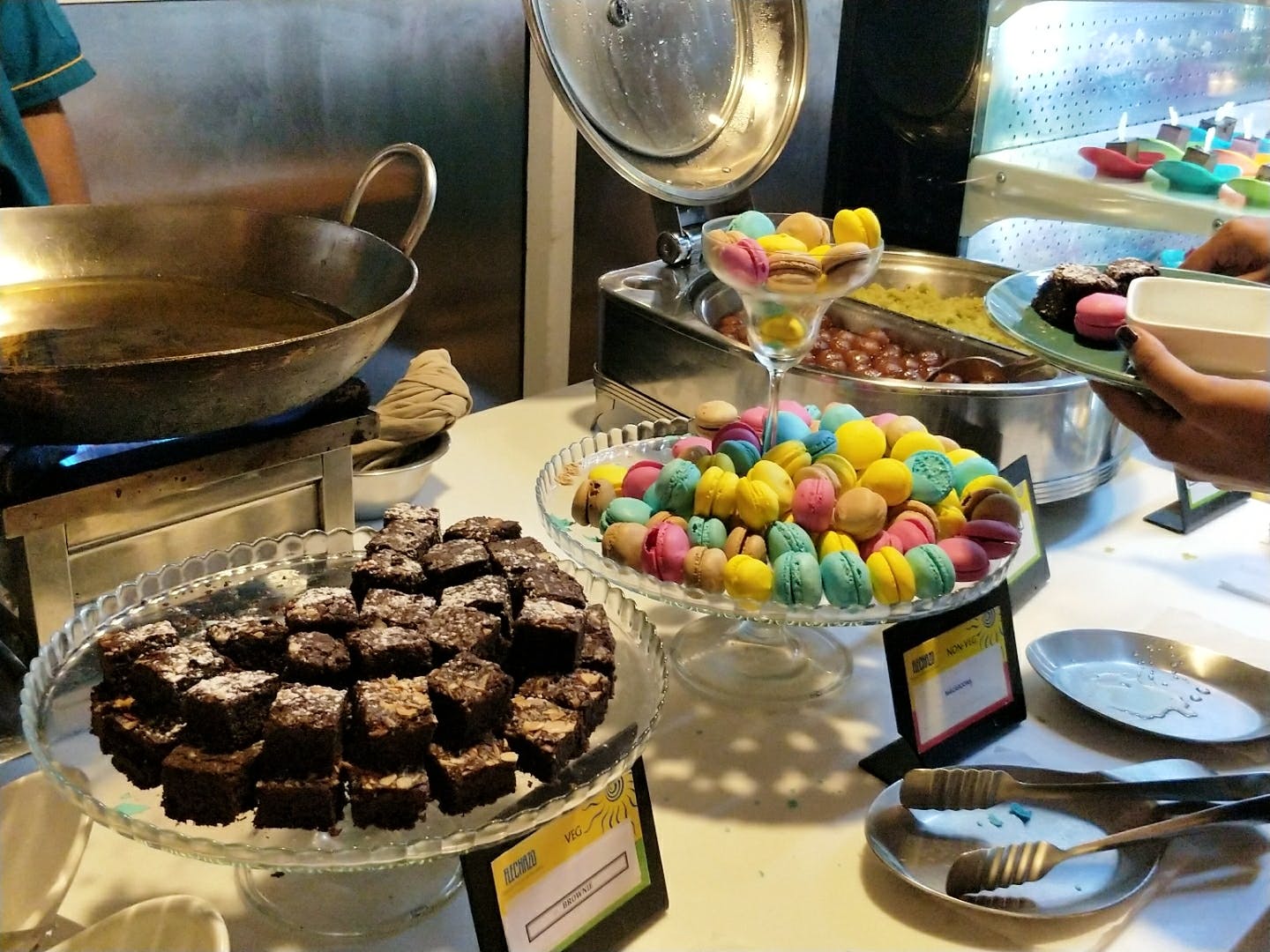 North Indian, South Indian & Mediterranean: Foodies, You'll Fall In Love With The Buffet At Flechazo
What Makes It Awesome
Another humdrum week at the office? Flechazo is the place to chill and relax. There is so much going on from the time you walk, from hosting of Mediterranean and Asian delicacies, we were accompanied by KH ASHISH, greeting us with a warm smile. Getting down to the nitty-gritty of the restaurant, it brings out an equilibrium between the food, vibrant ambience and the value for money and to top it, such accommodating staff. Myriad of options starting from starters to the main course to desserts to ramble your belly for a perfect weekend scene with your buddies. Right when you enter, feel free to pick up some paani puris, sushi, and dimsums rotating on a conveyer belt. About eight different starters are served right under your nose. Don't fill up your stomach. There is so much in line that has to be tasted yet. The main course serves a variety of pizzas, pasta and a range of North Indian cuisines such as roti, dal, biryani and so on and my South Indian friends, don't get disappointed because curd rice is always a trademark and they definitely leave you at peace. Then there are desserts of course. Brownies, macarons, hot gulab jamuns, halwa and jalebis and two different pastries which will definitely melt your heart. Yummy! They also serve Nitrogen Ice Creams, with enthralling flavours such as Banarasiya Paan, wine and so on. The expansive spread and delicacies are definitely a weekend treat.
What Could Be Better?
Since it's a buffet system, you cannot try every item on the menu. Might as well make an attempt! Definitely, the chefs have to work on the main courses served. Biryanis are to be improvised and changed every now and then so that the piquancy doesn't affect the taste buds. Macarons are to be made intricately, since there wasn't enough cream stuffing and fails to meet the expectations. Tons of people fledge into the restaurants at peak hour which makes it cumbersome to manage around.
Anything Else?
There was one thing I really need to mention since we didn't like the biryanis and the noodles served. This was noticed by the head chef and he personally asked us for the feedback. And surprisingly, we were served with another plate of biryani and noodles that were made fresh and tasted amazing. Staffs are one arm distance away from your call. Always on toes to serve you graciously. Also, if any of have your birthdays, then you'll definitely receive a complimentary cake from the restaurant and trust me they taste yummy. Special thanks to our host KH ASHISH, greeting us to bidding us bye, he made sure we enjoyed our lunchtime at the restaurant.
Comments