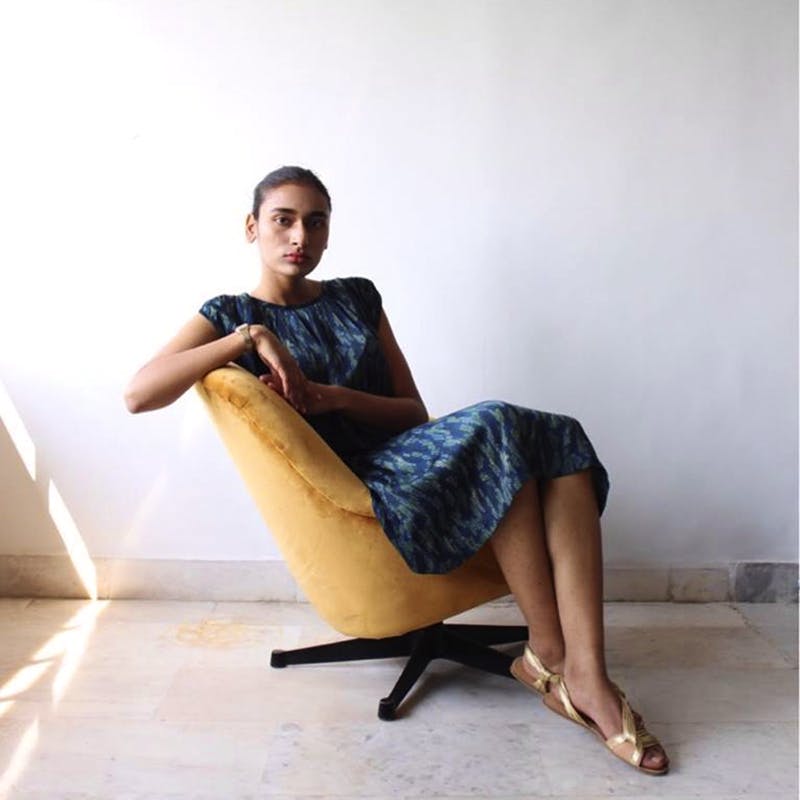 Our Guide To Buying Summer Dresses This Season
It's summer time, and you know what that means? Hot winds, sweat, and lazy lie-ins. Ladies, that's neither fun nor practical to breeze through summer in tight pants and stuffy outfits. If you're too lazy to pick up fabric and get clothes stitched, and feel like shorts don't cut it let yourself breathe through with our list of places you can pick up some dresses for summer.

Stay Classy On A Budget
The name Classy Rags might be an oxymoron, but that's cause you get classy clothes for the price of rags. No really, prices start at INR 500! Though not a fully on trend, they're all from big brands. Think Holister and Abercrombie. Maxis, and skater dresses among others, if you're more modular, they also have tank tops and camis, and plaid. Oh, and if you have a baby girl, this is the jackpot!

Get It All Under A Central Roof
There's a lazy girl in all of us, and we don't care where the dress comes from as long as it does the job. So if you're not big on the brand, being exclusive, or splurging, hit up one of the many Central Malls in town. With pretty much everything under the sun you could possibly want to buy all under one roof, go beyond just summer dresses (AND, Levis, Jealous 21 and Honey have great options), and create a party, office, or edgy look with their range.

Stay Cool With The Summer House
The name literally has summer in, so you know you're in good hands when you walk into the store for your summer wardrobe! The Summer House is a slow fashion brand, so expect classic cuts, natural fabric, and long lasting clothes. Shirt dresses, breezy maxis, and knee length shift dresses, all ooze the easy, breezy summer vibe. Prices are on the higher side, but the dresses from here an investment worth making. Plus points for their swimwear.

Keep it Basic With H&M
You know you love it. Come summers, their cheeky shorts and cute summer dresses literally disappear like hotcakes! All their stuff is super basic (in a good way), so you can stay cool while doing that #summervibes photoshoot for Instagram, and literally take advantage of how versatile H&M's styles are. If you're willing to wait for a bit though, you can definitely get a whole bunch of things during their sale for a fraction of the price

Enjoy Sunshine Filled Pockets By Kourosh
Sourcing cotton and natural material from Kolkata and Mumbai, all of Kourosh's designs are a mix of contemporary and traditional styles and cuts. They believe in zero waste, so you can buy matching wallets and bags. Find knee and tea length soft cotton dresses with floral, animal, and nature based prints, with cute bows to complete the look. The best part is that all their dresses have pockets!

Stay Tropically Trendy With Pink Flamingo
In bright summer colours, whites, and pastels, Pink Flamingo makes exclusively summer friendly clothing. Their dresses automatically become summer dresses, as they're all perfect to catch the breeze for an Insta-Worthy picture. They're pretty basic, and can be styled for casual outings, party nights, or even work if you accessorise it appropriately. And if not the dresses, their tops and skirts are pretty cool too.

Keep Up With Pigment Edit
If the youngest Jenners (including the supposed "self-made" makeup mogul) have had a significant impact on your style and you're down with the all-denim trend, then the Pigment Edit is perfect to shop for summer dresses. With bright pops of colour and experiment with shades and textures, get shift dresses, shirt tunics, and A-Line pieces, and pick up a nice jacket while you're at it

Comments