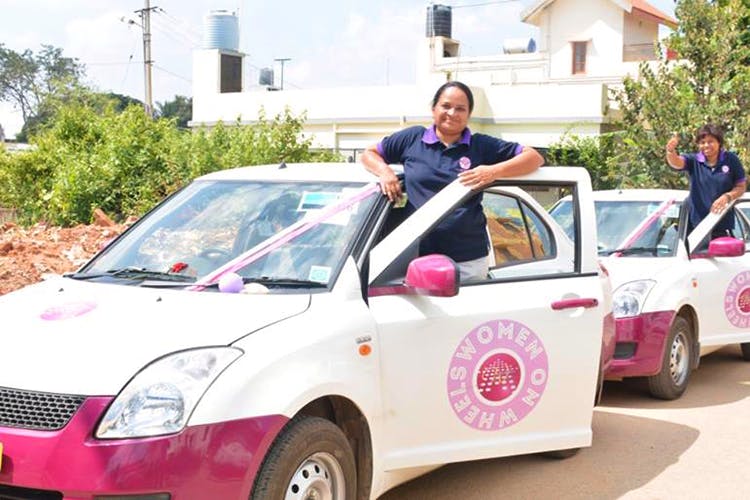 Go Girl Power! Let These Women Only Cab Services In The City Take You Places
We at LBB are all about girl power. Not like we need an excuse to celebrate the empowerment and safety of women, but we thought now's a good time to throw some light on the female-run cab services in town. Run by women, for women, these cabbies are the best way to get around in town and spread girl love while you're at it.
WomenCabs
This cab service is completely female run, from its cabbies to its management. In a bid to empower the women of the weaker sections of society, most of their cab drivers are rural women who now have a steady source of income. A great way to ensure that you get to places safe, you can book a ride here and ride along stress-free.
Taxshe
With only women, children and senior citizens allowed to avail this service, it's safety first with this service. All their female cab drivers have a clean track record and you can hitch a ride with them without any worry at all. Their cabbies are called Roos, and you can book your cab a day prior here. You can even schedule your rides on a monthly basis, whether it's your commute to work or your kid's ride to school.
GoPink Cabs
Started by a bunch of enterprising homemakers, GoPink offers quick rides to women on the go. Skip past the rude autowalas on your way to work and go to that late night shebang knowing that these guys will come and pick you up and drop you off to wherever you want to be. Book your GoPink cab here.
Angel City Cabs
Only the best for you angels, we say. And that's why Angel City cabs is a great way to get around the city. Safety first, each cab has a GPS system installed, panic buttons and is live tracked. So you're well taken care of in these cabs. Plus, this organisation is all about female empowerment and offers their female cabbies free training and driving sessions, before they take on the roads. So, whether it's a ride to work or a trip to the airport, book your Angel City Cab here.
Comments