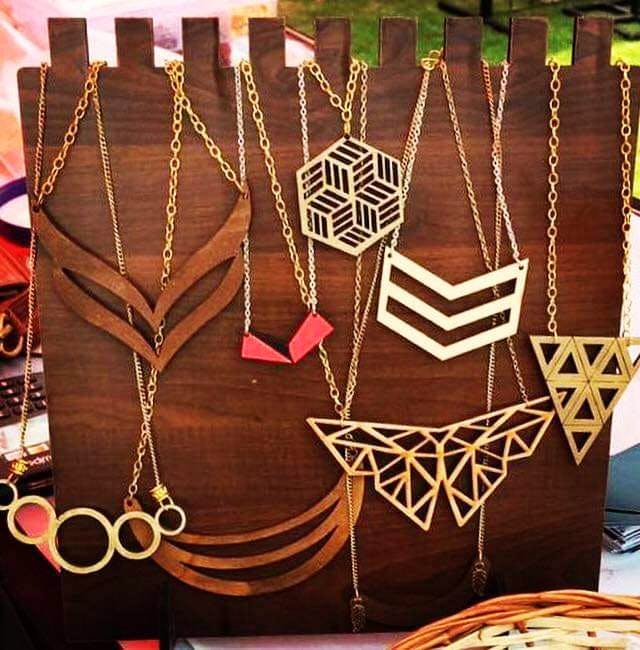 Ground Your Look By Accessorising Your Outfit With Wooden Jewellery From This Brand
What Makes It Awesome
Looking for alternative fashion brands? For wooden jewellery (laser cut) that hangs light but still pops, check out Zukini. Working with pliable wood, its fashioned into jewellery and accessories that can be worn daily, or for events, without overdoing the bling. Find earrings, charm bracelets, chunky (and simple) long chains made with varnished, hand painted and stained wood. Available in plain (for that earthy wooden feel) as well as embellished options with tassels, beads, or charms - small or large- and tiny trinkets that add character. Ideal for Indo-Western (or even the individual categories) ensembles, the products start at INR 50 and go up to INR 500. Find everything from simple shapes and patterns to elaborate geometric designs (and mandalas) and even themed patterns (there's a pair of earrings that has two birds on a branch) and colour block pieces. Apart from basic chains and earrings, they also make chunky rings, and even handbags! Not the flexible variety of course, but great for night outs where you need something fancy yet understated and functional enough to hold your phone, keys and wallet. Largely selling through social media, if you're looking to get a feel of the pieces, check them out the next flea market or bazaar near you. They don't take custom orders, but if you like a piece online, you can get it made in the colour of your choice, and if you don't have storage space, just buy their jewellery organiser!
What Could Be Better
If you're ordering online, prepare to wait a while before you hear back from them.