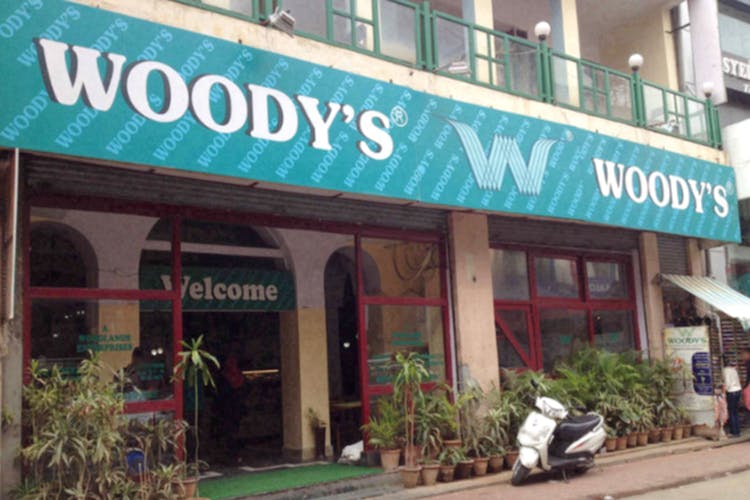 Nearest Metro Station:

M G ROAD
This Vegetarian Eatery On Comm Street Is Perfect For Dosa And Coffee While Shopping
Shortcut
An iconic eatery on Commercial Street, Woody's is best for a quick dosa and coffee in the middle of your shopping.
What Is It?
An old-school restaurant that has stood the test of time, Woody's is a rather popular pit stop on Commercial Street where you can refuel with South Indian and Chinese food, or even short eats.
Who Is It For?
For the shopper who won't give up, but needs that little break in the middle, Woody's is great respite. More so because they even have a bathroom, and on Commercial Street, a clean one is a real treasure!
What's The Ambience Like?
There's nothing really spectacular about the ambience, but the downstairs area is for a real quick meal and has standing tables dotting the space. For a more leisurely meal, head upstairs to where there's booths and air-conditioning.
Must Have
Dosa, filter coffee, chilli cheese toast, and fresh fruit juices
How Was My Experience
While it's not a place I make a planned visit to, almost every trip to Commerical Street will have a quick fix from Woody's. Be it a coffee, a sandwich or even a rather heavy masala dosa, the place is clean, has quick service and has me on my way in good time. It's not as tasty as it once was, but the old-world charm it exudes keeps most people coming back.
Comments
Nearest Metro Station:

M G ROAD