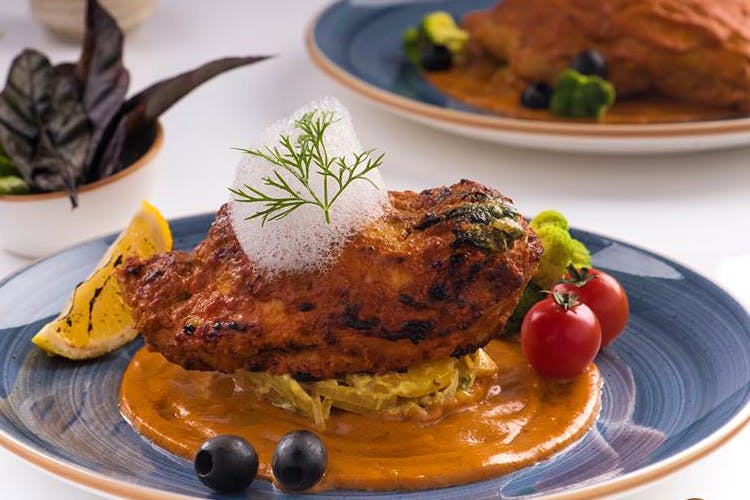 Koramangala, We Have All The Deets On The New Microbrewery That's Opened Up In Your Hood!
We've lost count of the number of breweries that are there in Bangalore just as much as there are new pubs, restaurants, or cafes opening in Koramangala. That being said, Koramangala's newest place to relax and unwind with some beer, cocktails, and Modern Indian food is Xoox Brewmill. Swanky and spacious with three floors to choose from, the outdoor seating is our favourite with the amphitheatre seating and camper-style benches. Plus, once the terrace seating opens, there's going to be a sushi bar to go along with the beer. Speaking of the beer, which are yet to be on tap, we hear there's going to be six to eight styles soon. For now, it's the Glenfiddich, Laphroaig, Talisker, and Amrut single malts and signature cocktails such as Xoox G&T and C&C (Coffee & Conversation). The food menu isn't extensive menu but it focuses on small bites and, hot and cold plates that can be paired well with the beer. Order the Wasabi Cream Rock Prawns with Togarashi dust, and a Dehydrated Dosa with tomato & coconut chutney, the latter we tried on opening night. We hear the Seafood Salad with baby octopus is not to be missed.
Watch this space for more.
Comments