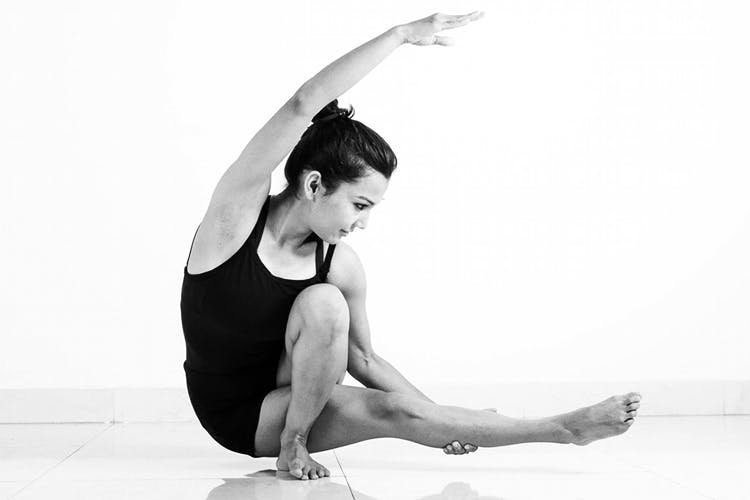 Get Your Asanas In Shape With These Yoga Studios In Town
Yoga has come a long, long way. And since it's an ancient artform accepted and practised worldwide, we know that yoga comes with tons of benefits. If you want to give it a shot, we've rounded up some of the best yoga studios in town for you to give your new year fitness resolution another shot!

Lyrical Yoga
A combination of yoga and dance, lyrical yoga by Deepti involves the flow of Vinyasa and movements of dance synchronised with breathing techniques. If you want to try an alternative, more musical version of yoga, this is the one for you.

Nikaya Yoga
Sanjana's (aka Nikaya Yoga) classes at Smriti Nandan are gentle but challenging and help you build strength while pushing the limits of your body more and more every day. They also teach Yin Yoga which focuses more on improving circulation and flexibility. You're sure to learn something different every day with their teachers' approach to this ancient art.
Aayana Yoga Academy
Whether it's the fast-paced power yoga, the classical Hatha yoga, the more contemporary aerial yoga or the flexibility of Yin Yoga, you get to pick a form that perfectly suits your nature and needs here. They even have classes for kids and teacher training programs, should you want to reach that level.
Akshar Power Yoga Academy
If you want to strengthen your mind, spirit and body, the meticulous and traditional way, then sign-up for holistic classes at this academy. Grand Master Akshar (the founder of the institute) is all about teaching you the correct technique and the spiritual aspects — physical aspects and fitness are automatic by-products.

Total Yoga
With three classes taking place on alternate days of the week, Total Yoga mixes things up with hatha, vinyasa and power yoga styles. Each class comes with a meditation and pranayama practice, making sure you flow with effortless ease through the week.

Sarva Yoga Studio
Making sure that there's a balance of ease and complex moves, the folks here have 25 different kinds of yoga. Whether you want to challenge yourself and work on aerial yoga or basketball yoga (yes, that's a thing!), or enroll your parents to the chair yoga class, there are enough and more types of yoga asanas to try here.

A1000 Yoga
This yoga centre organises their classes according to your level, be it beginner, intermediate, advanced. And not just that, they even colour code their classes so you know which one you're supposed to be attending. If you have any specific problems like chronic back pain, sign up for their one-on-one sessions and they'll work to create the perfect yoga routine for you!
Comments