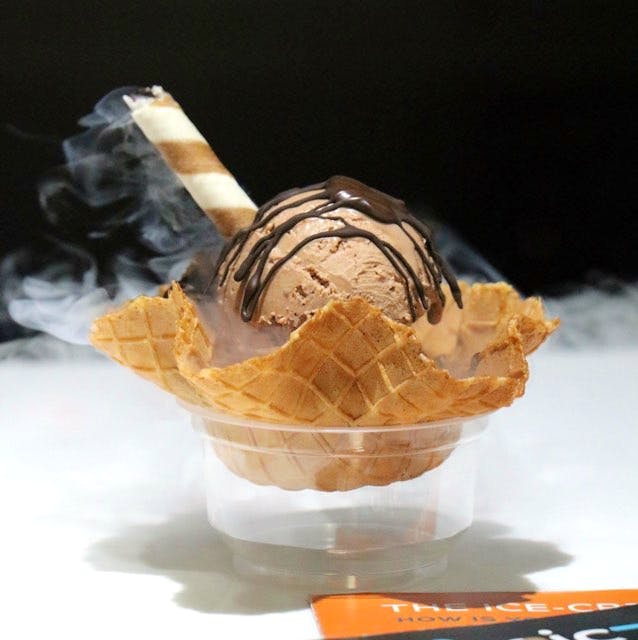 You Must Check Out This Ice Cream Lab Where Science Meets Yum!
What Makes It Awesome
Atomic 7 is an ice cream place that's taking things up a notch with its scientific approach to making our favourite chilled treats. There's no shortage of theatrics in the process as each scoop is created before you on a table, with liquid nitrogen poured into your waffle cup, to create plenty of drama.
What Could Be Better?
The prices are a bit steep with a treat for two setting you back by INR 300. Also, the portions are reasonable, but not exactly filling. So this is more of a quick bite.
What's My Pro Tip?
They have an extensive range of toppings from nuts to sprinkles. So go crazy and create your own creamy masterpiece.
Anything Else?
Atomic 7 has some really interesting flavours on their menu. From something as unheard of as red wine flavoured ice cream to fruity favourites like Green Apple and Kiwi. Chocoholics don't fret! They have a Nutella Hazelnut that's simply delish too. They also have other classics like Irish Coffee and Coconut ice cream.