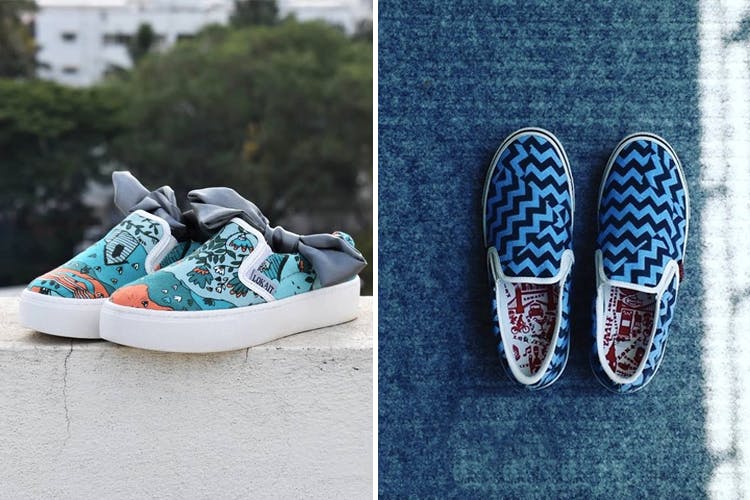 You'll Love These Stunning Sneakers With Artwork By Indie Artists On Them
Shortcut
Lokait is a shoe brand does sneakers in awesome prints and artistic designs, for both men and women. You won't find a huge variety of designs but an awesome, curated collection.
What Makes It Awesome
If you're a sneaker-head and like your footwear artsy, Lokait is going to be right up your alley. Their offbeat designs look absolutely stunning — part of the reason being that they're designed by independent artists and are made with special fabrics. For men, they've got about 14 different styles ranging from designs that have 73 different shapes (like an intricate part of a huge mandala) to white tiger prints and tribal patterns that are eye-catching to say the least. The range starts from INR 1,255.  In the women's collection, there are 15 designs (all hoard-able, yes). We absolutely love the flamingo print, the dolphin print, the lamp shade design, and the rose print. The range starts from INR 1,255. We also love the fact that they give suggestions on what sort of outfit each of the designs would best match with. All the shoes are made with Twill canvas, and have a low ankle cut.
What Could Be Better
We wish they'd add new designs faster, simply because they've got a great collection and we'd like to see it expand.
Pro Tip
They've got an 'artists' sections where you can submit your own art and designs that you've created to be printed on their shoes. They'll take you through the whole process and you'll get up-front payment for your designs—even royalty on sales. You can email them to inquire about that.
Comments