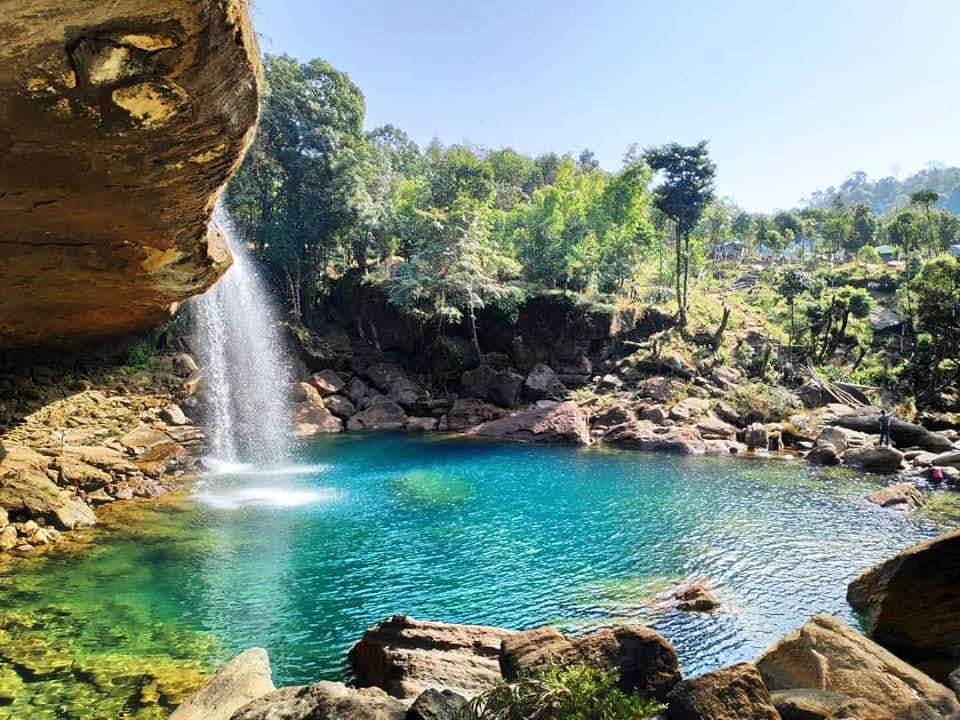 This Summer, Visit The Most Magical Waterfall Of Meghalaya
Shortcut
Meghalaya is home to many mesmerising waterfalls, of which the Krang Shuri waterfall, located about 30 kms from Jowai in the district of West Jaintia Hills, is the most magical. With a heady mix of natural hues created by sparkling sunshine on shimmering blue waters, this fall could easily be a lookalike of the picturesque Cebu Kawasan waterfalls in The Philippines.
What Makes It Awesome
Krang Shuri, unlike most other waterfalls in the region, is not on everyone's itinerary because the path that leads to the waterfall can get a little challenging and may not be everyone's cup of tea. The fact that this place is off the beaten path works as a boon in disguise too. Once you are there after braving through the dense forest and slippery stone steps, you will lose yourself in the serenity of this place enhanced by the sound of falling water.
The colour of the plunge pool will leave you gasping for breath (you were warned!). It is the most gorgeous shade of deep, copper sulphate blue - making the whole scene look like something straight out of a wonderland. The footpath leading to the falls have been hewn from natural multi colored stones available in the area and placed symmetri­cally to enhance the aesthetic appeal of the approach.
If you are not planning on bathing in the waterfall, you will be missing out on an inexplicably awesome experience. So shed all the inhibitions and jump! But before you do strap on a life jacket (it's compulsory even if you know how to swim). Be sure to heed the Khasi guide's advise on areas you need to avoid while swimming towards the falls. There is a small entry fee of about INR 50 per head to the waterfall and another Rs 100 per head for the life jackets, that is, if you decide to take the plunge.
Krang Suri is 91 kms from Shillong and should typically take you about 2.5 hours to reach. Make it a day trip by leaving at 7 am in the morning and ensure you reach the place around 10.30-11 am (factoring in pitstops) to enjoy it to the fullest.
What Could Be Better
Nothing can be better than this.
Pro-Tip
After you visit Krang Suri, head to the nearby village of Dawki, where the Umngot river flows. The water is so clear that it gives the illusion of boats floating on a crystal glass surface.