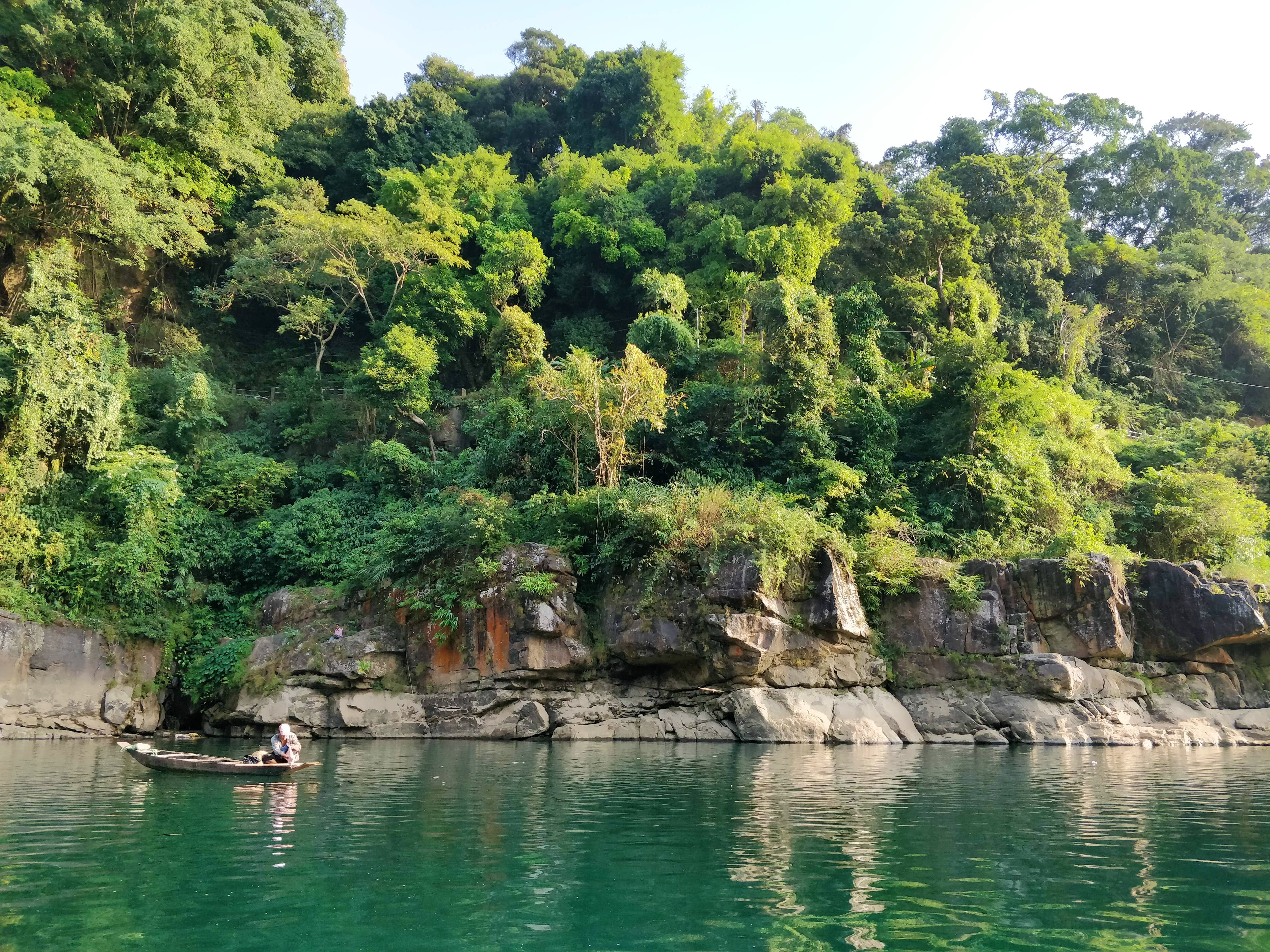 Want To Be In Two Countries At Once? Visit This Serene Lake In Meghalaya
What Makes It Awesome?
Dawki Lake is situated near a town in West Jaintia Hills district of Meghalaya. Dawki Bridge is a suspension bridge over the Umngot river, which is shared by India and Bangladesh. If you're on a budget and want to be in two countries at the same time, this is the place to be. Bangladesh and India at the same time (we had the funny experience of being in two time zones at once, yes, our phones went a little crazy). Dawki Lake is one of the prettiest and crystal clear lakes I've seen. The lake flaunts clear water, and you can see the rocks and pebbles at the bed, and even fish if you're lucky! On either side of the lake/river are hills clad with tall green trees mainly of betel nut. We took a 30-minute boat ride around the lake which was fun, refreshing, and calming. Don't forget to add this place to your list when making the Meghalaya itinerary. Also, a kind request to all those visiting - maintain the beauty of this place and DO NOT LITTER!
Best To Go With?
Family, Bae, Kids, and Big Group.