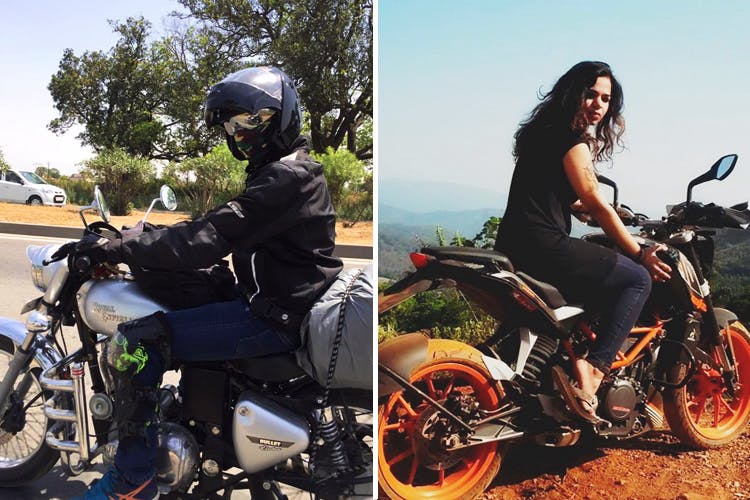 Tired Of Being Stuck In Traffic? Rent A Bike For The Day Starting At INR 28
Need to run a million errands, beat the daily traffic or take bae on a romantic ride? These reliable services let you rent a bike for the day – and you can book online!
Wheelstreet
With rent prices as low as INR 28 for the hour for scooties, Wheelstreet is affordable and easy to use. The range of rentals for the hour is INR 28 to INR 65 with a minimum rent of just INR 199. Book online and ride around within the city limits. From a scooty to a Harley Davidson and everything in between, they have just about any bike to suit your need. If you're looking for a thrill or to run chores or zoom around the city. You can even do a long-term booking for seven days or more (works out great if you're here on holiday).
Bike & Car Rental Services
Snapbikes
Need a bike for a day, week, or the whole month? Snapbikes lets you pick your duration really easily from their wide range of bikes (they have mopeds, scooters, bikes and luxury bikes). It'll definitely work out cheaper than travelling by taxi and will be less hassle than using public transport. For 12 hours (which counts as a full day) prices vary between INR 950 for a scooter and INR 1,900 for a bullet. They don't have too many bikes always available so you may want to book a little in advance if you want to get the model you want.
Bike & Car Rental Services
Rentrip
Ranging between INR 650 to INR 1,550 a day, Rentrip gives you a lot of information about the bike before you hire it – you get to see how old the bike is and there are different pick-up locations so you can choose whichever is most convenient for you. The site is laden with discount coupons on certain bikes so if you're not picky about any one model, you can actually get a better deal – 75% off for month-long bookings and early-bird offers are some of the deals up for grabs. You do have to put down a deposit anywhere between INR 5,000 and INR 12,000 which could be a bit of a bother.
Bike & Car Rental Services
Wheelify
Wheelify has not just bike rentals, but if you're new to the city they have guided tour services as well. You're guaranteed that the bikes are all in good working condition (more than 75% of the bikes are less than two years old!). Their range varies from INR 750 to 1,750 for the day depending on the model you pick.
Bike & Car Rental Services
Comments