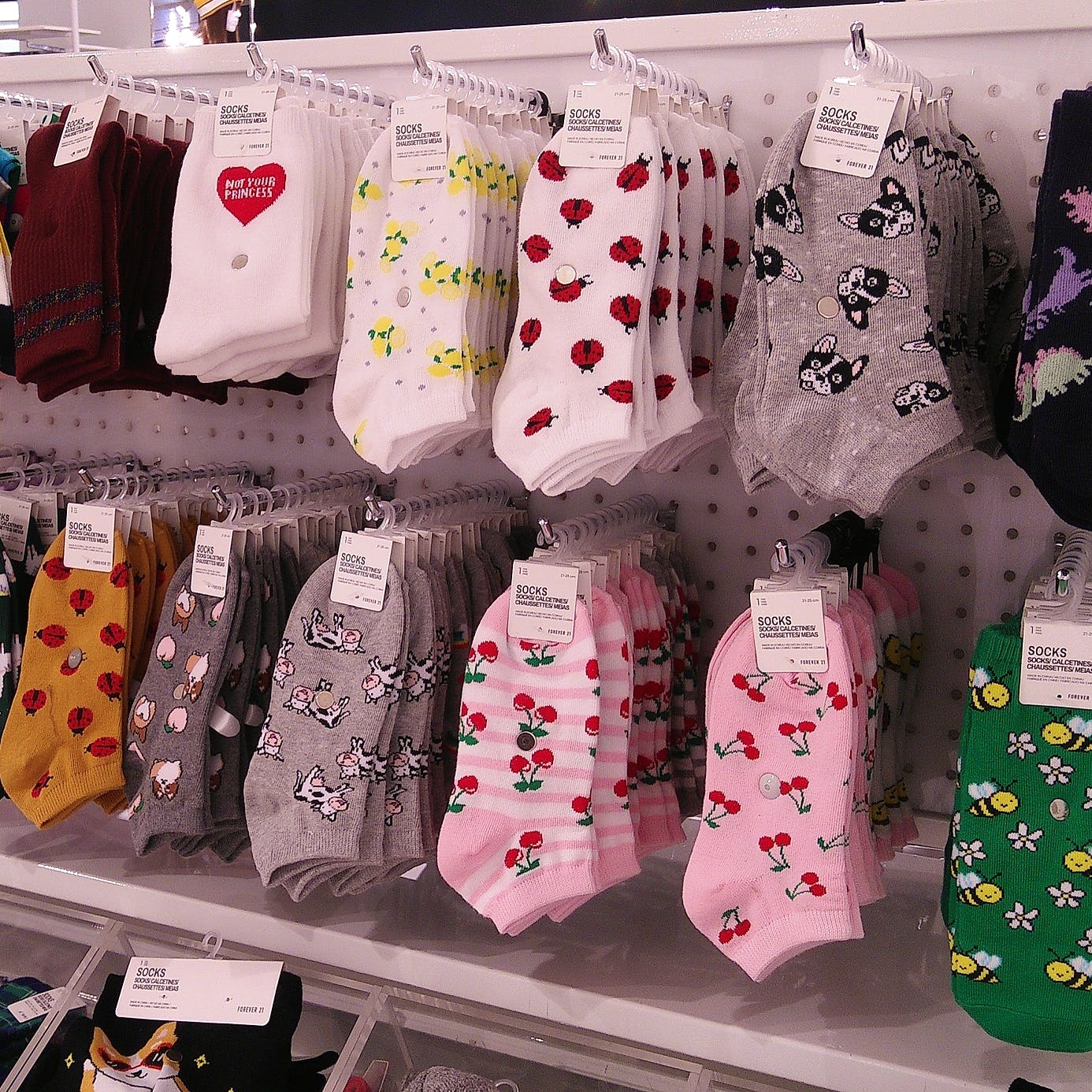 This Winter, Let Your Socks Be The Show Stopper
Shortcut
Winters are here. Christmas is here. It's practically the best time of the year. Not that gifting really needs an occasion, but you won't be able to resist these socks from Forever 21. BFF, bae or sibling, they will make the perfect wrap-up this season.
What Makes It Awesome
If 'fries over guys' is your motto (and your BFF's), Forever 21 is where you should head for they have socks with fries, tacos and sushis on them. Now what would be better than to wear what you absolutely love and for not more than INR 250?
Or if your Instagram is usually packed with dogs and cats, and you want nothing more than merch with those cuties on 'em, don't worry, at least we found your socks for you. F21 will give you cute socks with dogs, cats, cows, sloths and even pandas. We're saying it'd be like wearing our spirit animals for just INR 150.
A little extra motivation never hurt anyone, that's what they were thinking while printing the super sassy socks that say 'Not Your Princess' and "Just Do You'.
Daily motivation on your feet never came for as less as INR 250. But if none of these appeal to you, and what you really want is just two different prints on either foot, we've found you those, as well. Mirroring unicorns or a teeny, cool cat making you feel gorgeous (refer to our photos), you'll get them in under INR 250. We also found cute little polka dots, and super fuzzy socks. We are saving the best for the last. F21 has brought to you a combination of a pair of socks and an eye mask. And it screams 25th December to us. This adorable duo, priced at INR 600 had us absolutely in love with it and you need to up your twinning game with your sidekick via these.
Christmas is around the corner, and these and we think these socks will make for great stocking fillers.
What Could Be Better
Absolutely nothing. We are thanking them for upping the game of our sock wardrobe.
Pro-Tip
There is no real need to rush because there socks are always available at very affordable rates. But there might be too many people snapping them up. So make your run to South City soon.