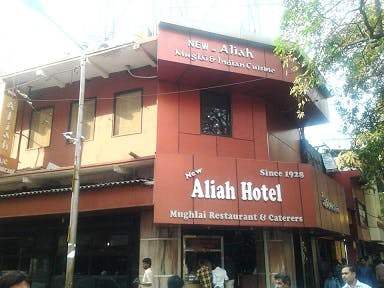 Shop, Eat, Drink & Buy: Here's Our Guide On Things To Do In Chandni Chowk
Much like in Delhi, our city of joy also hosts a place named Chandni Chowk. From being called the office 'para' to a haven for delicious street food, the area is bustling with life everyday. Here's our guide on things to do when in Chandni Chowk, albeit Kolkata style!
Eat Non-Stop
Being the office area, Chandni Chowk hosts an array of shops and galis that specialise in authentic street food and at unbelievable pocket-friendly rates. Drop in at Dacres Lane, the iconic street food lane that has been serving delicious breakfasts and lunches for office-goers for several decades. From Chitto Da's fish fry and mutton rezala to kochuri, telebhaja and even lassi you'll be spoilt for choice here. For Chinese food along with alcohol, head to iconic bar-cum-restaurants like Chung Wah, Tavern, Duke and Crystal Chimney. For continental cuisine there's Amber and of course, Aliah for a biryani binge.
Grab Best Deals In Electronics
Located on CR Avenue in Chandni Chowk area, E Mall is your ultimate stop for electronic gadgets. This four-storeyed mall is filled with standalone shops selling branded mobile phones, laptops and all electronic accessories at a steal. The area surrounding E Mall is flocked with street-side electronics shops where you can get your devices repaired at dirt cheap rates.
Pamper Yourself
The area near Chandni Chowk metro station is filled with salons and massage parlours that are perfect for pampering. These salons are specially handy for office-goers who can easily drop in here after a long day. One such is Shine N Glow where you can avail an array of beauty treatments by professionals. There's also few shady parlours so you need to keep your eyes open.
Calling All Music Lovers
Bentinck Street, which falls under Chandni Chowk area, is littered with music shops that supply you with world-class instruments. If you walk down from Paradise Cinema towards Lal Bazaar Police Station, you'll come across several music stores on either side of the road. Keyboards, violins, drums, piano, ukulele, dotara, harmoniums, guitars, tablas and flutes - you will also almost all of them at every other shop.

Address Your Shoe Fetish
On the look out for budget-friendly and long-lasting leather shoes? The area on Bentinck Street hosts several shoe shops and most of these belong to Chinese descendants who have been living here for decades now. One such iconic shop is
Sen Fo
that sells primarily handmade leather shoes for men. They also stock shoes and sandals in sizes 11 to 14 as well (bigger foot agonies!).
Comments