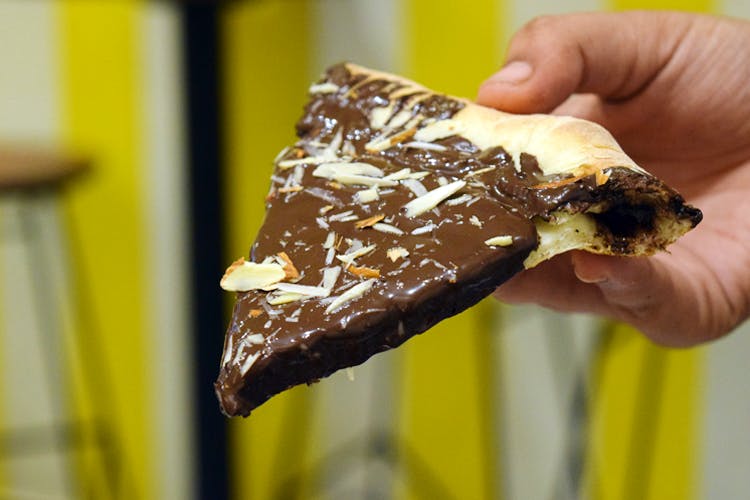 This Belgian Chocolate Pizza In Prabhadevi Is Molten, Buttery And Perfect
Shortcut
This one is only for the real sweet toothed ones: you've got to try the Belgian chocolate pizza found at Crave in Prabhadevi.
Chow Down
The Belgian Chocolate Almond Pizza is a perfect end to the meal. It is by far the best chocolate pizza that we have tried. Not only is it layered with a thick coat of molten dripping Belgian chocolate atop the crust, but also, the crust is stuffed with a pasty mixture of cocoa and butter. The almonds added a crunch to the top whereas the edges were warm and soulful. After all, there is nothing like too much chocolate!
Anything Else?
At INR 375 for six slices, this is a really good deal for two to share.
Comments