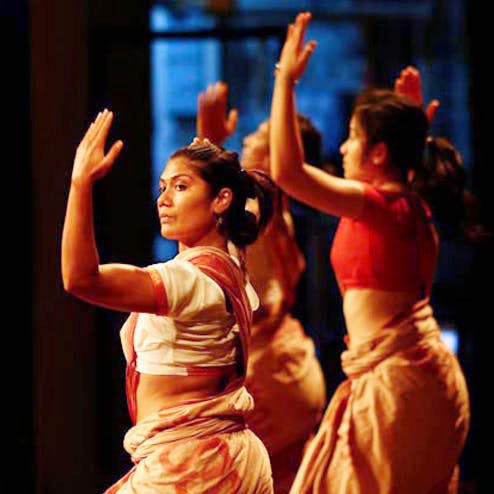 Got The Moves? Learn Indian Classical Dance At These Mumbai Schools
It's a well-known fact that dancing makes one fitter, improves posture and adds to our mental well-being. While the western form is popular and supposedly cooler, the Indian classical form is a bit of an underdog. However, it's one of the few forms that changes your body language and adds some grace (slouchers, we're talking to you). Here's a list of places you can learn the form.
Kalalaya Nrithya Academy, Powai
Based in Powai, Kalalaya Nrithya Academy believes there's no age bar when it comes to learning classical dance. The dance sessions are held twice a week (or even once a week, as per your convenience). The fees for each session is INR 500. However, if you opt for the monthly course, the fees would be INR 2,500 for kids and INR 4,000 for adults. They teach all forms, and have a special corner for Bharatnatyam.
Ninad, Vile Parle
Founded in 2006, this cultural organisation was started with the objective to preserve, promote and propagate India's rich culture. The lower limit for learning Kathak is eight but there's no upper limit. So, don't worry or get intimidated if an 8-year-old teaches you the right way to do a mudra. The classes are held at Ninad Centre for Performing arts at Vile Parle East and West.

The fees for their classes is INR 1,500 per month.
Tapasya Academy, Borivali and Kandivali
Tapasya academy currently has everyone from kids to even 50 year-olds learning Bharatnatyam. They have multiple courses including a 7-year certificate, Advanced course and Train for Trainers. The fees for the 7-year certificate course is INR 1,100 per month. They'll charge you INR 500 as admission fees. The advanced course is only once you're done with the 7-year course, so it's not really for freshers. They have another course called Train for Trainers which is a 3-year course and the fees for the same is INR 3000 per month. This course accepts only students above the age of 18 years.
Nritya Jyoti School, Marine Lines
Situated in Marine Lines (very convenient for people living or working in South Mumbai), Nritya Jyoti School of Indian Classical Dance has flexible timings and they have classes throughout the week. If you speak to them, tell them your requirements and when you'll be comfortable taking the class. Very helpful when it comes to adjusting to your schedule, they have eight classes a month at INR 3,200. You'll also need to pay INR 2,000 admission fee.

You can call them at +91222203 3026 or +91 9820826904
Takshashila Dance Academy, Sanpada
From beginners to senior dancers, Takshashila Dance Academy is best for those inclined to learn Bharatanatyam. The Guru, Miss Gayathri Subramanium takes classes at multiple venues and her teaching style is tailored to the disciple. She also takes classes at her home, in case you want a few hours of extra practice. With over 250 students, her classes are fun while never compromising on the discipline that is required to master a classical dance form.

They have a straight 10-year course and their fees are INR 1,000 per month. However, you'll have to also pay INR 2,500 admission fees. The sessions will be held twice a week - Tuesdays and Sundays. You also get to perform on the big stages after the course completion; Vashi Fine Arts, Tamil Sangam, Mulund Fine Arts, Shivaji Festival are a few of the programs her students perform in.
Tulsi Classical Dance Academy, Dadar
Based out of Dadar, these classes are a great option for someone looking to learn dance only over the weekend. They're offering a 7 level course with each level being 1.5-2 years long. You are free to opt out at any level, take a break if it gets hectic and join again. What's best about taking a course with them is that the course is certified by the Government, so you can get an upper hand during admissions in colleges or schemes like MHADA under the cultural quota.

They charge INR 700 per month, with INR 100 admission fees.

Nrityalika Dance Class, Jogeshwari
Established back in 1986, Nrityalika Dance Class had a small start with just 8 students. However, over the years this institute got popular and more and more students started participating. And along with Bharatnatyam other folk dances and cultural performances too were added. Apart from these, stage performances are held twice a year.

The 7-year course is held once a week. The fees for the same is INR 500 per month.

Shubhangi Nritya Kalamandir, Bandra and Parla
If you have a crazy busy schedule, you can opt for these classes as they are pretty flexible for every student in terms of timings, personal attention and guidance. They offer group classes which include approximately 8-10 students. The fees for the group sessions is INR 2,500 per month. However, the dance instructor also arranges for classes in a home-based studio in Kalina with fewer students and even one-on-one session. The fees for these will be INR 500 per session and INR 1,200 if you opt for a one-on-one session for complete focus.

Comments