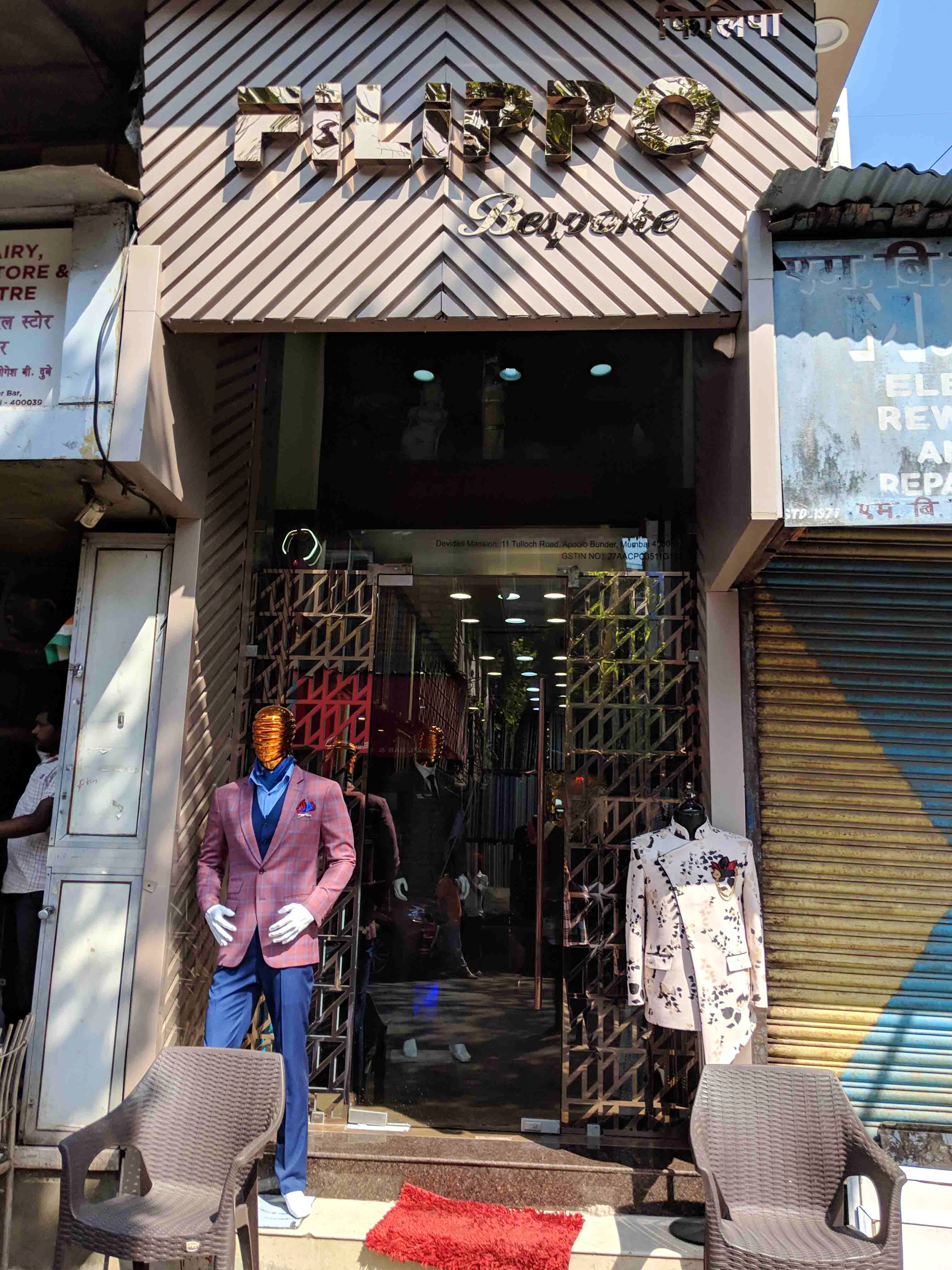 These Colaba Stores Will Stitch You A Suit In 6 Hours Or Less
We came across stores in Colaba that are ready to stitch you a suit in under 6 hours. Got a wedding emergency? Or, need to attend an event and came to know a day prior? Bookmark this handy list which is sure to bring you that much-needed relief in such times of stress.

Gentleman Boutique
This two-storeyed store on Colaba Causeway will stitch a suit for men or women in 6 hours. You can pick up the cloth from their range itself (prices vary per piece) and get yourself a brand new suit. They even have leather jackets that can be customised as per will, where each customised jacket could cost you INR 7,500 onwards. They even have formal leather shoes (INR 7,500), ties, cufflinks and anything else you could possibly need to look dapper.
Planet G
When we walked into Metro Plaza on Colaba Causeway, little did we expect to find a tailoring service promising to make you custom suits in just 6 hours! We aren't kidding. They make suits for women too, where a 2-piece suit will cost you INR 6,000. Not just that, they also sell pure leather jackets here, starting at INR 6,000. You can get your jackets customised as per your need and want and they'll do it for you in 24 hours.

M. Boutique
Competing directly with Planet G is M. Boutique, in Metro Plaza. We believe the 'M' stands for men, as it only caters to their work. This store can stitch you a men's suit in 5 hours. Yep, that's what they promise. If you're interested, a 2-piece suit will cost you INR 9,000. It's great to bookmark in case you have a last--minute function you just can't avoid.

Filippo Boutique
The quintessential Indian tailor, Filippo is a family-run business that has been around for a few decades. Don't let the modest space fool you, there are a lot of bigwigs who get their suits made from them. Situated in Apollo Bunder, this store promises to tailor you a suit within 6 hours. If you choose a two-piece suit without fabric, you pay INR 8,000 and if you pick up fabric from their store and get it stitched, it will cost you INR 13,000. A three-piece suit will cost you INR 3,500 more.

Comments