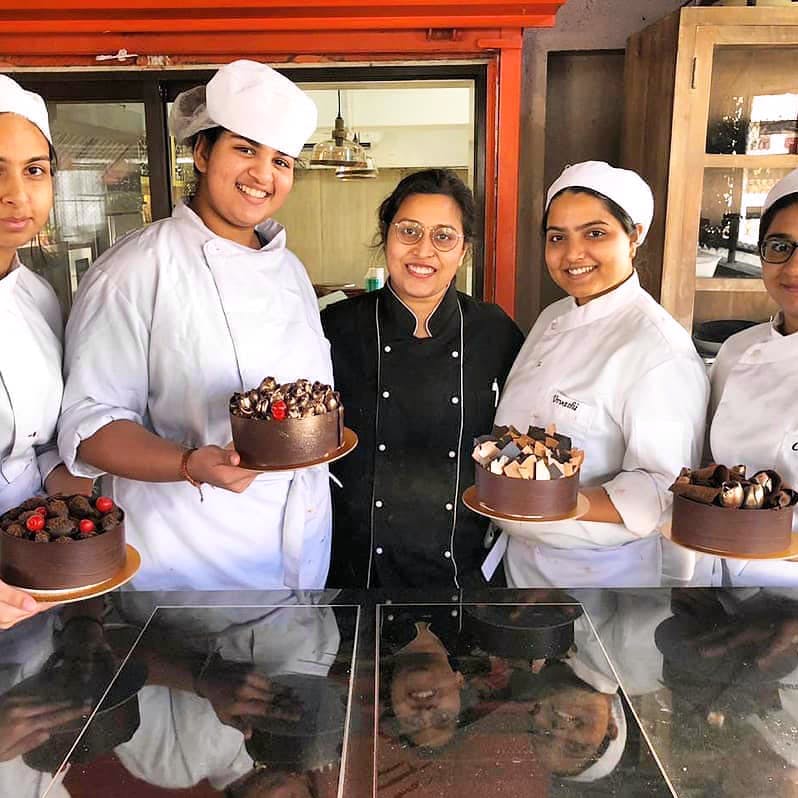 Cooking Craze: Here's Where To Hone Your Culinary Skills
All the aspiring chefs in town, get ready to fine-tune those cooking skills this summer. If you've been thinking about taking your career in the culinary arts more seriously, or just want to get back to a hobby, try any of these cooking classes in Mumbai.

Culinary Craft
This is a cooking and baking studio in Powai and offers classes from beginner to advanced levels. Different speciality chefs conduct classes for different themes, and students are provided with ingredients, equipment and printed recipes. You can learn how to cook food like salads, flatbreads, soups and even desserts! Basic classes start at INR 3,500.
#LBBTip- They even accept class bookings for corporate team building activities as well as for kids birthday parties!

Mahek's Cooking Classes
Easily one of the best cooking classes in Mumbai, this one is run by Chef Mahek in Lokhandwala. Due to its prime location, this studio is frequented by celebrities (so if you're a foodie who's into celeb spotting, you know what to do!) At this studio you learn from over 60 courses in culinary, bakery and confectionery. Chef Mahek is the one who takes these classes herself. You can learn how to cook biryanis, sushi, salads, coffees, soups, dips and spreads and just about anything at these cooking classes.

Arora Cooking Class
Mrs. Saloni Arora loves spreading the love for food, which is precisely why she started these classes in Malad back in 1994. Today, eager students join her cooking classes to learn traditional recipes through simple, easy to understand and refreshing teaching methods. This is a vegetarian cooking class, and one can learn how to cook over 85 different meals that include biryanis, breads, chocolates, cocktails, cakes, donuts, fast food, Chinese, Mexican, Punjabi meals, the works! These classes are reasonable priced and are usually one day long.

. Palate Culinate Studio
Run by Celebrity Chef Rakhee Vaswani (aka Desi Nigella) these classes help introduce students to world cuisines right here in Mumbai. These classes are held in Santacruz, and sees a wide range of students. Chef Vaswani trains budding chefs, amateurs, professionals and food enthusiasts alike, all within one day- 4 years' time! If you're serious about pursuing a career in the culinary field, you can also join these classes for the UK-Certified Culinary Diploma Course. Over 99 classes provide students here with the knowledge to cook Indian, Lebanese, Japanese Chinese, Mexican, Sugar Craft and many more cuisines.
#LBBTip- they have a "Gift a class' option that makes for a thoughtful gift!

Tasty Secret
Founder and Head Chef Riya Kamat enjoys baking and cooking, and loves sharing the joy with her students at these classes. Her baking classes for Celebratory Cakes are widely known, and her cooking classes for Indian meals see many sign-ups every month. Chef Kamat conducts these classes for vegetarian food only. One can learn how to bake cakes, and cook Indian meals as well as Chinese, Mexican, Lebanese and Italian spreads.
#LBBTip- they conduct classes for corporate employee engagement too.
Comments