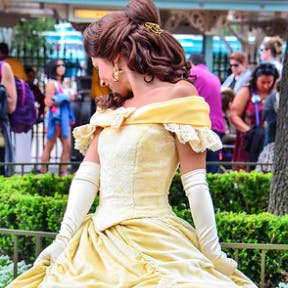 Ace The Look: Costume Rental Stores In Mumbai To Check Out
Whether it is a ComicCon getup or a theme party outfit, these costume rental stores in Mumbai make it possible for you to get any look that you want. From Bollywood legends to superheroes, you can be anybody, thanks to these stores in the city. Here is a list of our favourite costume rental stores in town.
Shreeji Dresswalla
This costume rental studio in Kandivali specialises in costumes for folk dances, traditional costumes for events, and even costumes for drama and plays. What we love about Shreeji Dresswalla is the wide variety that is offered here, and the good quality of the costumes that are also priced ay pocket-friendly rates. If you're looking for an outfit for the upcoming garba season, or when you need to dress up as a mythological character in a play, this store comes highly recommended by those in the neighbourhood.
Maganlal Dresswala
They've been an integral part of the Indian entertainment industry in Mumbai for over 100 years (Yes, that's how old they are!) Maganlal Dresswala is a pioneer in costumes for theme parties and period costumes. Visit when you're looking for something for the next Bollywood themed party, Halloween, fancy dress competition, drama and plays, or even dance performances, weddings and carnivals.They are known for their larger-than-life costumes, and talented tailors who ensure that the costumes live up to the clients expectations.

Wanna Party
This brand specialises in bachelorette party decorations and theme costumes, casino party supplies, birthday decorations, Halloween party supplies and costumes and much more. They offer over 1,000 costumes for men, women as well as children! In fact, this is one of the most famous brands in India known for renting costumes and buying party supplies. We recommend them for the quality of products and wide range of options.
Gem Dresswalla
Gem Dresswalla is one of the most popular costume rental stores in the neighbourhood of Andheri. From traditional outfits to modern costumes, they have it all! If you're looking for costumes for a stage play, drama, or even for a fancy dress competition, a visit to this store in Andheri is bound to be fruitful.
Alankar Dresswalla
Located in Andheri East, this costume store offers costumes for fancy dress competitions, stage shows and plays, TV shows and Annual Day functions. They also customise costumes as per your need. They have a huge collection, so you might want to head here with lots of time and patience!

Hollywood Bollywood Dresswalla
This costume rental store in Jogeshwari is a popular choice among those who frequently require costumes and outfits without spending too much on new ones. This store offers costumes for fashion shows, dramas, stage shows, theme parties, fancy dress and even movies. We highly suggest checking out this store when you're planning that Bollywood theme party this party season!

Chhotubhai Dresswalla
This brand of costume rentals is one of the oldest and most popular brands, and has a loyal set of patrons who swear by the offerings. Not only do they supply costumes for fancy dress, theme parties, dramas and plays, but also to the TV & Film industry. They are in fact known for the costumes that they made for the TV series Ramayana.

Comments