These Yoga Mats With Dogs Striking Adorable Poses Is At The Top Of Our Wishlist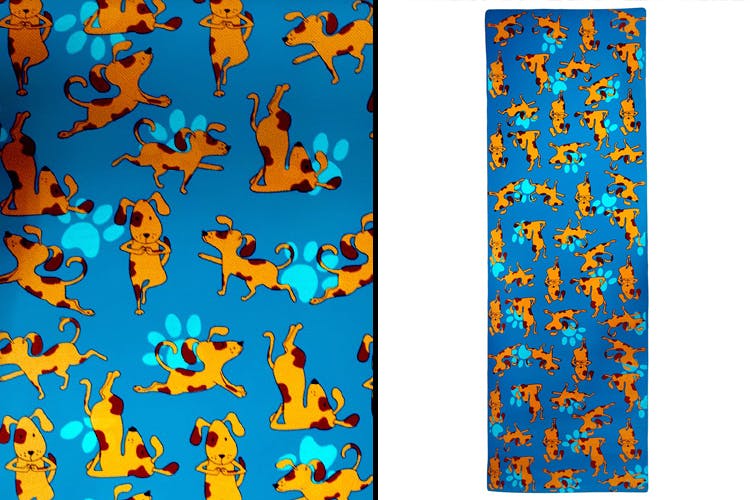 Shortcut
Dogs doing yoga is the cutest sight to behold, especially when it comes as a print on your yoga mat.
Head On The Floor
Yoga mats have always come in rather dreary, dull shades of grey, which is hardly inspiring. A scour through the internet looking for fitspiration led us to this pet-lovers yoga mat.
This yoga mat has light paw marks made on it, along with a goofy dog attempting yoga postures. In the middle of an intense yoga practice, this will come as a comic relief. If luck has struck you and you are the proud owner of a little pooch, you can involve your canine in your workout too.
They don't just have this, but a couple of other light-hearted prints too. At INR 1,900-2,100, they aren't cheap but as with any shopping purchase we try to justify, this is an investment for your physical and mental well-being.
So, We're Saying…
There's nothing, nothing that motivates us more than cute fitness wear and accessories, and we think you're going to love this. Get them here.
Comments