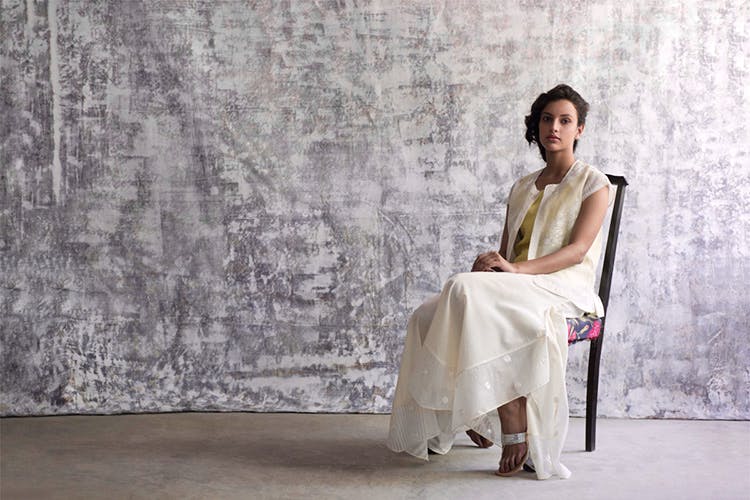 A Curated Guide To High Street Shopping In Colaba
Whether you live in Mumbai or not, if you want to go out and shop people will inevitably suggest you take a walk down Colaba Causeway. But as infamous as the street is, it doesn't always have what you're looking for. Some of the coolest stores in Colaba are off Colaba Causeway, and let's just say visiting them all was a Saturday well spent.
Le Mill
We started at the far end with Le Mill. Located in the same building as Indigo Deli, the first floor walk-up is a haven for designer-wear. From Valentino and Chloë to Shift and Bodice, Le Mill serves up a taste of everything – including ice cream.
#LBBTip: If the ice cream isn't motivation enough to get you to the store, don't worry; you can buy all that Le Mill goodness online as well.
Price: Varies according to item
Curio Cottage
Around the corner and down the lane from Le Mill is a jewelry store called Curio Cottage. Since destination weddings are all the rage right now, hauling our diamonds and gold to distant beaches might not be the most practical thing to do. Curio Cottage hooked us up with some of the prettiest costume jewelry we've seen and believe it or not, their pieces start at just INR 1200.
#LBBTip: If you've got a design in your mind that you like and would love to have, Curio Cottage could even custom make those pieces for you.
Price: INR 1,200 upward
Good Earth
Head towards the Taj Mahal Palace hotel next and by the side of the building is the ever sustainable and super stylish, Good Earth. Whether you're looking for a quirky new addition for your home or a few comfy dresses, they have it all. Their clothing starts at INR 3,500 and if you're not in the mood to buy right away, you can go home and get it from your couch.
Price: INR 3,500 upwards
Payal Khandwala
After we stopped for a quick bite at Café Basilico, across the road is Payal Khandwala's flagship store. Her comfortable silhouettes in some of the most gorgeous, vibrant shades may be on the pricier side, but if we were shopping for a special occasion, hers is an outfit that will definitely make us stand out.
Price: INR 2,000 upwards
Stoffa
In the building next to Payal Khandwala is a store called Stoffa. An Indian function calls for mojris and Kolhapuri chappals, and the store takes care of it all.
#LBBTip: Whether you want them blingy or simple, Stoffa has a great range of footwear that starts at INR 2,000.
Price: INR 2,000 upwards
The last three stores we visited were all in the same line, so it would be a good call to check them out together.
Oak Tree
On the opposite side of Causeway, next to Theobroma, is The Oak Tree. It's perfect for clothing and accessories to carry on that beach holiday. They even have some cool, on-trend chokers in stock.
Price: INR 900 upwards
Parvati Villa
The easiest way to add that Indian touch to your ootd would be a trinket from Parvati Villa. Their 'Devi' and 'Shakti' bracelets come in all sizes and make the perfect additions to your arm party.
#LBBTip: If you aren't big on Hindi scriptures, they have an assortment of charm-like, silver pendants that start at INR 1,000. Our favorite was a tiny silver turtle.
Price: INR 700 upwards
Don't forget: All these stores accept credit cards but before you go and max them out, remember to stop by Pooja Dhingra's Le 15 Café on your way home like we did. After all, you'll want to make up for those calories you burnt while shopping!

Comments