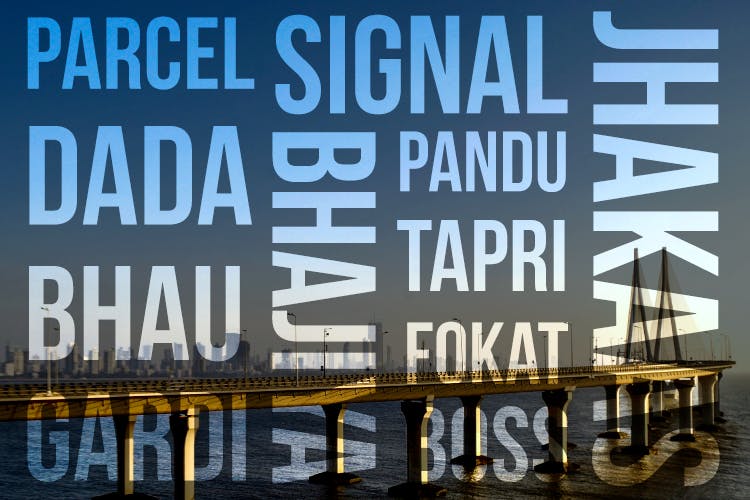 Kasa Kay? 10 Phrases You Need To Know Before Moving To Mumbai
India's diversity often gives rise to humorous and amusing anecdotes. While the cultural differences like what people wear and what they eat are glaringly strong and easy to observe, there are lingo differences which are subtler and very important because this will differentiate you from a local, meaning you will end up paying extra for that auto ride, or while shopping on the streets (I am talking personal experience).
I moved to Mumbai rather recently, and the struggle that was still feels fresh. If you're moving to Mumbai soon, or have recently shifted here, take it from me, that this is the guide you will NEED! Who knew one would have to pretty much start from scratch. While Mumbai folks are neither violent nor rude (and that still feels surreal given that I spend quite a number of years in the north), they also don't have very high degree of patience, meaning if you haven't conveyed your message within a minute, it's going to be a Herculean task to regain attention. But don't you worry, we've got you covered.
Say bye to all that struggle, and use the correct lingo to feel like a local, fit in, and get the work done. Ready?
Bhaiyya Vs. Dada/Boss/Bhau
When in Mumbai, avoid calling anyone bhaiyya. Be it your auto guy, the grocer, the house help, the building guard…anyone! You say bhaiyya and the chances are you are offending the other person. Be polite, say Dada. Or Boss works too. If you want to appear like a hardcore local, try bhau.
Panwadi Vs. Tapri
If you must ask your auto 'dada' to stop for you to buy refreshments in Mumbai, the word to use is tapri. No one here understands panwadi, which is a typically north Indian term for cigarette shops. Also, try the cutting chai at these tapris. They are just perfect, more so in monsoon.
Thulla Vs. Pandu
Cop alert! Mumbai is functioning as well as it is, thanks to all the pandus (I swear their relentless work irrespective of the pollution and heavy rains is inspiring), not thullas. After a drunken night, Mumbaikars look out for pandus, while the Delhi dare devils are steering clear of thullas.
Takeaway Vs. Parcel
Picture this: You are standing at a store in Mumbai asking the uncle behind the counter to pack your stuff and make it a takeaway, even at Mc Donalds, or Dominoes for that matter. But all you will get is a blank stare because people here understand 'parcel' more than they understand takeaways.
Red Light Vs. Signal
If you say "red light se right lena" in Mumbai and end up in Kamathipura (the real red-light area), don't complain (now you know where I wandered off in the beginning). Because Mumbai frowns when you say red-light out loud. And that's because one, red light here means the red light area, and two, because they know the correct term – it's called a signal! And anyway, how can you take a right or a left from a red light? All you can do is stop at a red light. Make some sense, Delhi. It's grossly incorrect, at multiple levels. (I have clearly shifted my loyalties!)
Gol Chakkar Vs. Circle
It could be because North India is primarily a Hindi speaking belt, and Mumbai is not. But if you see a roundabout in Mumbai, give your directions using 'circle'. Gol Chakkar will only make you and your driver dizzy here, trying to get it right.
Kattein? Vs. Bounce
Fitting in the same chain of thought, the coolios in Mumbai love announcing their exit from a social gathering with "okay then! Am bouncing". I clearly remember feeling uncool the first few times when I heard it. Because coming from Delhi, I was only used to, "kattein?"
Bhasad Vs. Gardi
Be it north or south, chaos is a constant. The streets, the trains, the roads, the shops – everything. While Delhi's favourite word is bhasad, meaning chaos, even to explain the existential crisis in life, Mumbai goes by gardi, especially in context to local trains.
Pakora Vs. Bhajiya
Fried vegetable snacks is what we are talking about. If the street vendor in Mumbai didn't pay any heed to you as you asked him to 'pack pakoras' while he entertained everyone else, its because the correct thing to say here is 'bhajiya parcel'. There, there! I feel you. Don't worry they don't hate you, they just don't understand you.
Faaltu Vs. Fokat
How will you give your dismissive thoughts on any thing if you're not equipped with the right terminology. When in Mumbai, learn the Mumbai way quickly. And that's why, everything that doesn't make sense here is instantly rubbished by saying "fokat ka hai," or "fokat mein vaat laga di."
#LBBTip
Mumbai's lingo, much revered across the country, is extremely musical and emotional. In the sense that the words used here have such an impactful meaning that they are self-explanatory not just of the situation but also of the emotions. Want to sound like a local? Well, digest words like jhakaas which means top class, and magajh-maari meaning tension or irrelevant mental dealings, and you will fit right in!
Comments