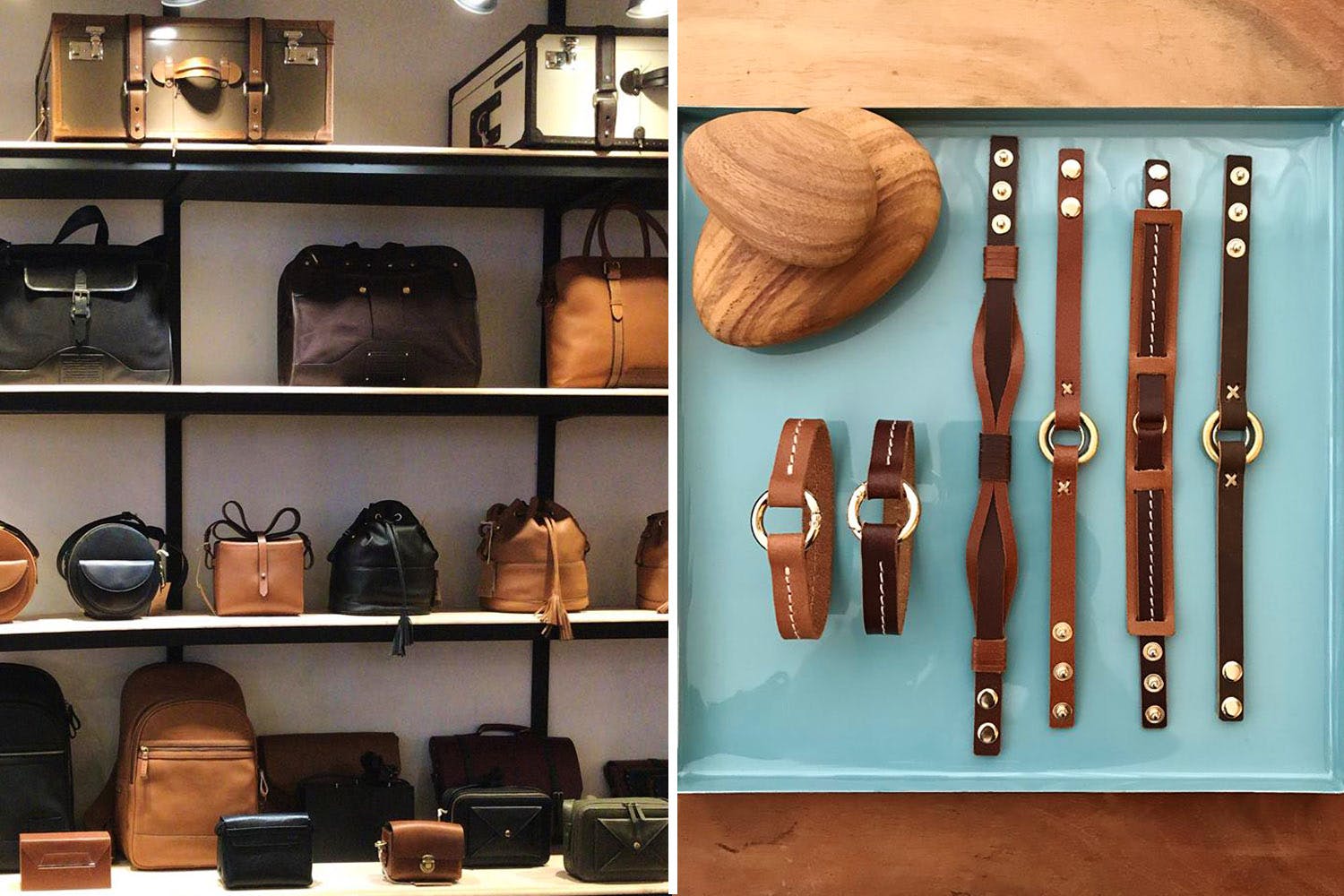 Celebrate Special Occasions With Bespoke Gifts From This Famous Brand In Mumbai
Shortcut
The design store that made Delhi fall in love with leather once more, Nappa Dori, has a gorgeous store in the heart of Colaba and is perfect for those who put some thought into the art of gifting.
You can choose from a delightful range of leather and thread rakhis, the perfect ornament to seal the bond of love between siblings.
What Makes It Awesome
Nappa Dori has set up shop (and gorgeously, might we add) near the Taj Mahal Palace hotel in Colaba. The exteriors, which bear a small typographic brand name lead to a huge store with wooden floors, white-bricked walls and a yellow light which flickers to a 'Now Open.'
Perfect for the folks who like to earn their gift, the DIY belt kit contains everything you need to create your own accessory from scratch, including colouring the leather, create the punches and installing the hardware. The array of trays stacked up in the shop is one of the most colourful sections in the shop that pops out among the browns.
We'll be putting in our well-thumbed books and a glass of wine of these, please. One of our favourite accessories here is something that may be might be taken for the store's decor itself- their geometric glass pieces. It's a truth that needs no opposition, the leather handcrafted stationery, planners, and even pencils at Nappa Dori will make you a writer of its own accord.
You can also pick from a range of bags, leather trunks, pet accessories, travel gear, tech gear, accessories, stationery and home decor, that make their own statements, perfect for gifting.
This Rakhi season, they have their own range of leather rakhis that must be collected. Ranging from tan colours to browns and even blues, their rakhi collection is perfect and can even be used as a bracelet after! The price for their rakhis is INR 850.
Pro-Tip
Apart from the pleasure of shopping in such a gorgeous store (in Colaba, we know!), you also have the luxury of sitting down and enjoying a cup of coffee or tea, all-day brekkie items in sweet or savoury options, salads, sandwiches, ravioli, risotto, Shepherd's Pie and so much more. You can end your fun shopping expedition on a sweet note with a lemon and elderflower posset, creme brulee, tiramisu, pannacotta, cookies or even ice cream sundaes.
Honestly, could it get any better?
Comments