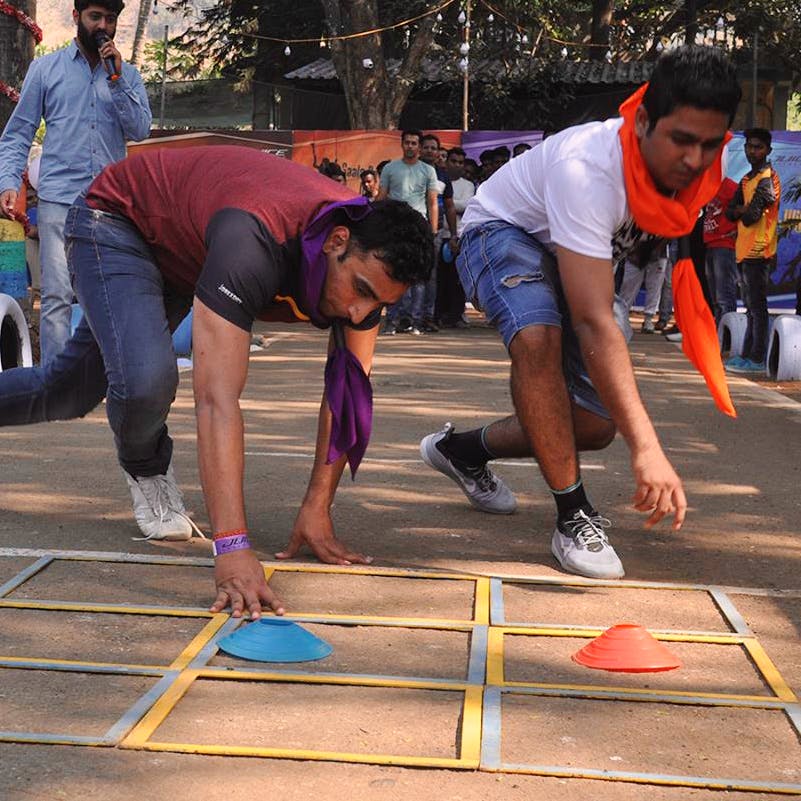 Hit Me Baby One More Time: Here's Where To Play Paintball In Mumbai
Bored of hanging out and doing the same old thing? Liven things up by doing something different. How about a game of paintball? Now that's some adventure we could use in our lives. Here are the best places to head to to enjoy a good game of paintball.
Headrush
This entertainment zone in Hiranandani Gardens in Powai has been quite a hit with large groups, especially corporates. This entertainment destination is an adventure zone that is known for organizing some really cool employee engagement activities like paintball, target shooting, zip lining, go-karting, etc. It is open from 12 PM till 9:30 PM.
The charges are as follows: INR 320 for 25 Paintballs, INR 510 for 50 Paintballs, INR 770 for 100 Paintballs
Minimum participants required : 4
Hakone Entertainment
Hakone is your one-stop destination for all things adventurous, entertaining and fun. This entertainment zone in Hiranandani Gardens offers a bunch of activities, right from boating and go-karting to paintball, bull-riding and bumper cars. Put on your camouflage gear and get ready for a paint attack for as less as INR 200!
The price starts from INR 200 per person for 25 paintballs and can go up to INR 600 per person for 100 paintballs.
It is open from 2:30 PM till 10:30 PM.
OWG Paint Ball
Had a bad week at work? Get your friends together for a night of heavy-duty gaming, where you put on your fighting gear and masks and get ready to shoot your opponents with brightly colored paintballs!
This facility in Andheri (Oshiwara) is open from 1:00 PM to 9:00 PM and the charges are INR 600 for one hour.

Juice Adventures
Juice Adventures is an adventure sports park with a whole host of fun activities to get your adrenaline pumping. If you're looking for a fun paintballing experience you can book a slot here. They require visitors to book 2 days in advance for their paintball slots.
Price starts at INR 350 for 50 shots and INR 600 for 100 shots. They need a minimum of 6 people per group to play paintball.
Comments