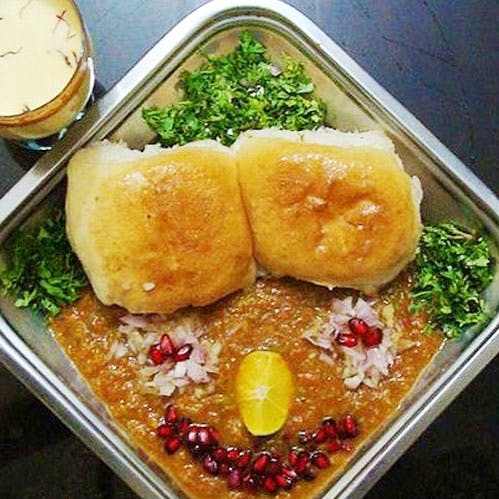 Make The Best Of A Day In Matunga: Here's How To Carpe A Diem When Here
Matunga. It's one of the older, and we mean way older, areas of Mumbai. Apparently it was used by the King of Mahikavati (that's Mahim, by the way) to house elephant stables, and that the name Matunga was derived from "Matanga", the Sanskrit word for "elephant". Most view it as a less-crowded extension of Dadar (that's Parel, you guys!) but Matunga is a pretty cool place on its own!
A melting pot of sorts, Matunga's got romba South Indian supplies, iconic Parsi joints, and some killer pav bhaji too. Who knew, right? We'll start with the obvious stuff, but read on for a (hopefully) great list of things you've gotta do in Matunga!
THAT Flower Market
Yes, the one you've seen all over the 'gram. Before you cry "BUT THAT'S DADAR!", there's one in Matunga, too! There's flowers of every single kind, varieties beyond the usual roses and marigolds. Expect to find Chinese orchids, hyacinths, and well, rampant botanical bounty. It opens at an ungodly hour - 4 AM - and winds up by 8 AM. Head here if you're a photographer, or for the love of experiencing Mumbai's legendary "bustle" firsthand. Long before most of the city has even woken up. Rumour has it that over 500 kgs of flowers are sold here in a single day. We're sure your trip there will change that number to 501 kgs, if you know what we mean. *Wink*

THOSE South Indian Breakfasts
A true-blue Mumbaikar's eaten and reviewed most joints at Matunga, but if you're neither true nor blue (no judgement, bro), make sure you go to whichever one's closest to wherever you are - Cafe Madras, Cafe Mysore, Ramashraya, Arya Bhavan, Sharda Bhavan, Ayyappan Idli, the list goes on. Just read this, yo.

Maheshwari Udyan Island Garden
So you've had a big breakfast, and filter coffee(s) to wash it down. Repent by taking a walk to, and in, this garden. Also known as Kings Circle garden, it's actually smack in the middle of Matunga. What's adorable is it's surrounded by roads, traffic, grime, and the usual, but it's an oasis of calm in itself. Spend a while here, ruminating, chilling, soaking up the sun, until…

Shop For Books
You head toThe Book House, which is a 61-year-old bookstore that has secondhand books - so each time you pass by Matunga, don't forget to visit this little sanctum and get lost in a story. The book store is open on all days from 10am to 9pm, and there are books starting at INR 20! In case you buy something and change your mind, you can return your purchase and take back 50% of your purchase amount. Go crazy!

Hungry Again? Check Out This Food Truck Near Ruia College
You probably didn't expect to find this on the list. So right outside Ruia, stands a food truck called Dumpling Delights. Since it opens only at 4:30, we're guessing the big breakfast has kept you fairly satiated for a while. While you're here, you've gotta try the Tandoori Momos (INR 65 onwards), the Dumpling Soup (INR 75 onwards) and the Chicken Kothey (INR 115) if you're a non-vegetarian.

Or, Gupta Chaat Centre For Crossover Sandwiches
This famous chaat seller in Matunga is known for his unusual Hershey's laden chocolate sandwich, but we did multiple double takes when we heard about the famous Sev Puri sandwich. Think all the glorious ingredients of a traditional sev puri, married to form a crunchy, tangy, soul-satiating sandwich. They top it off with cheese. Lots of cheese, if you so wish. It's super delish, guys.
Silk Saris, Anyone?
We can't dispute the importance of the silk sari. It's an opulent wardrobe staple, and if you or someone you love is at that stage of life where you can't escape owning at least a few. Matunga will really sort you out. Head to Telang Road in Matunga East. There's a ton of stores there that exclusively deal in Kanjeevarams, Mysore silks, Pattu saaris and more. And the usual pan-Indian kinds too - Bhagalpuri, Tussar silk, Chanderi… The list goes on. Oh, and of course we've covered it. Here's a handy list of stores.

You've Got A Saari, Now Craft An Ensemble
You're gonna need ethnic jewellery to up your traditional wear game. Vinanti Manji's Designer Jewellery is a store that deals exclusively in customised jewellery. That means no one else is ever gonna have the same piece you've had designed. Isn't that awesome? It's gonna cost you INR 3,000 and up, and you can have jewellery crafted with enamel work, Meenakari work, stonework, etc. Bookmark this one for a wedding… Maybe even your own!

Cornucopia
We really be changing the gears with this recommendation. Y'know how everyone and their cousin's best friend seems to be hopping onto the healthy train? There's a lotta space on that train, so you can catch it, too!. An offshoot of the Cafe Madras legacy, Cornucopia is a plush store that not only stocks exotic ingredients, but gives priority to locally sourced, homegrown products. Plus points for supporting local economies! Head to this one if you're in the mood to be bougie about your new diet.

It's Always Time For Pav Bhaji
We know we just asked you to go to a health food store, but hey, your diet starts tomorrow, doesn't it? For a final indulgence, head to DP's Fast Food Centre. It's one of those legendary outlets that everyone swears by for finger-licking butter-dripping spicy goodness. It's a fairly affordable place, too - A single plate of Pav Bhaji will cost you INR 150, and of course it's amazing, but we suggest trying DP's Special Pav Bhaji (INR 185). It's loaded with cashews and even more butter than usual. If you can't get enough, try the Masala Pav (INR 80), too, and the Schezwan Fried Rice (INR 200)!
Pro-Tip
If you're someone who has deep respect and admiration for the good coffee, please buy yourself a pack of Mysore Concerns coffee while you're in Matunga. We promise you'll be craving it everyday once you notice the difference in flavour, when compared to instant coffee. Remember this as the day you turned into a kaapi evangelist!
Comments