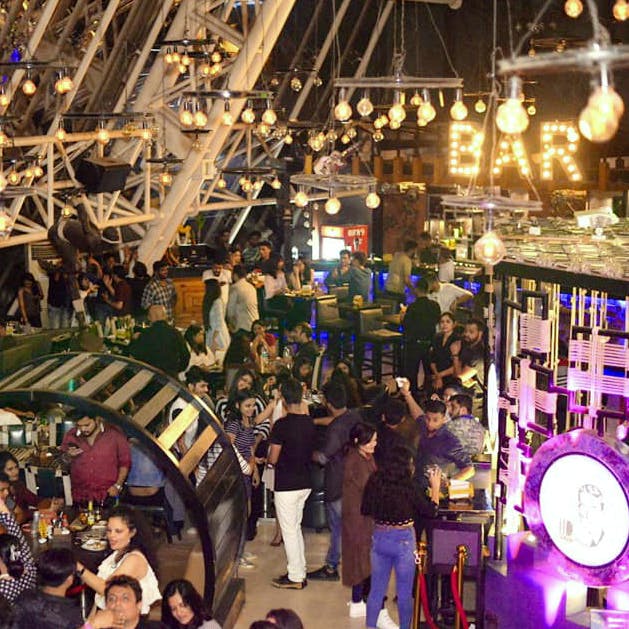 Right Here, Right Now: The 411 On Cool Things To Do in Malad
Shortcut
Found yourself in the 'burbs, wondering how to kill time? Leave it to us. Here's a list of things we think you've got to do in Malad.

Jain Sabkuchh Food Plaza
Easily one of the best chaat spots in Malad, this one may come off a tad bit pricey, but you can be rest assured that the chaat's worth it. The pani puri water is always perfectly cold, made using mineral water, and consistently delicious. Apart from the chaats, don't miss the pao bhaji here.
Cost for 2: INR 500
No Escape Mystery Room
In the vicinity with a group? Head here! This is arguably the best way to spend an hour. Never been to an Escape Room before? Let the team know and they'll let you know which Escape mission is the easiest.
Cost for 1: INR 600/hour


Flag's
An icon in this part of the 'burbs, Flag's is a huge establishment with a huge range of veg-only food. What's more, they're Jain-friendly, and we're sure you'll have delicious options within every type of cuisine. Yup, every type of cuisine, they've got the usual North Indian, Mughlai, Italian fare, but also Mexican, Thai, Burmese and well, there's even a vegetarian Paella.
Cost for 2: INR 1,200


The Stadium Bar
Ever wish you could chill at Wankhede, when there's no matches being played there? This themed spot is designed to look just like the inside of a stadium. You've got to head here to see what we mean! Make your way here if you prefer a laidback, lounge-y ambience with a twist. And a great DJ, to boot.
Cost for 2: INR 1,850
Manori Beach
If you've got the whole day to spare, consider heading to Manori! A 15-minute ferry ride away from Marve jetty, Manori is a coastal hamlet that's reminiscent of Goa (yes, it's a tall claim, but hear us out) - it's got a nice beach, loads of fresh seafood/Konkani restaurants, and lots of tiny lanes dotted with colourful homes and Churches. If you decide to spend a night here, there's quite a few resorts/homestays too!
The ferry ride will cost you no more than INR 20.


Sunset at the InOrbit Garden
If you've decided to stay close to the malls, we suggest heading over to the garden that's right behind InOrbit mall. It's a bit of a mini trek upwards, but the view is sublime. Walk right up once you enter, and then to the right when you see a fork. There's a spot where you can sit and watch the sunset, and it's always airy! #HiddenGemAlert

Comments