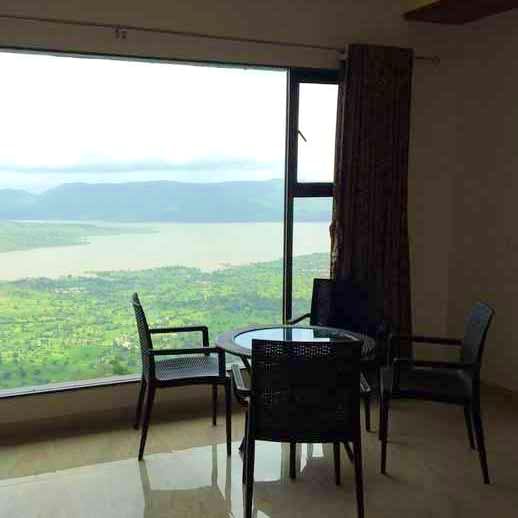 Get Blissed: We Love The Breathtaking Valley Views At This Panchgani Resort
Shortcut
Located in the charming hill station of Panchgani, 4-5 hours from Mumbai, this budget-friendly resort is 5 minutes from Parsi Point, and offers sweeping views of the valley below.
What Makes It Awesome
Situated in the heart of nature, this property offers a welcome respite from the chaos of city life. Rooms come in three categories - Premium, Deluxe and Super Deluxe options. Each room is furnished in a contemporary style, complete with all the amenities you need for a comfortable stay. Opt for a valley-facing room to truly make the most of your weekend getaway!
Missing the chance to party? Rainforest also has an in-house disco as well as a game room, so you won't be bored here. There's also a restaurant on site that serves a delicious array Maharashtrian and North Indian specialties, both veggie and non-veg. The terrace dining is perfect to really soak in the stunning natural beauty that surrounds you!
If you choose to head out, walk on over to Parsi Point, where the lush expanse of the Krishna Valley unfolds before your eyes and the blue waters of Dhom Dam offer spectacular photo ops. You'll also find other scenic spots like Bhilar Waterfall Point and Sydney Point, all within 5 kilometers of the property.
Prices per night start at INR 2,700 in low season and INR 4,500 in peak season, please do call ahead to confirm.
Pro-Tip
We suggest you head here during the monsoons - there's nothing better than spectacular valley views, waterfall treks and the spectacular beauty of the valley at its green and gorgeous best! Book ahead during peak season and summer vacays, rooms sell out early!
More Information
Rainforest Restaurant & Villas
Comments