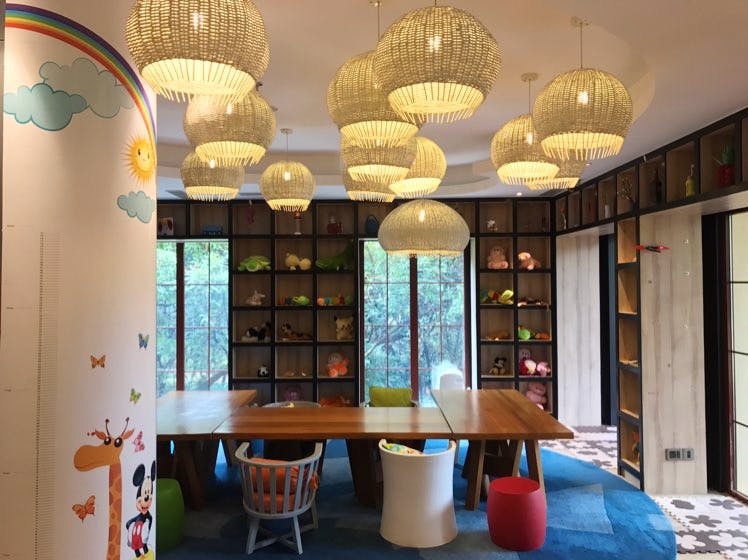 Enjoy Five Star Luxury Amid A Jungle At This Beautiful Resort In Mahabaleshwar
What Makes It Awesome
We headed to this resort to enjoy a monsoon weekend, and it was worth every penny. This is a great place to go to if you need a break amidst nature from your city life. It's spread across 27 acres, and they have club cars to take you everywhere on the resort. They have a very courteous staff. They also have a temperature-controlled infinity pool with an amazing view of the valleys. We spent most of our evenings here. A great breakfast and excellent room service completed the experience. It's also surrounded by greenery, which makes the whole experience even better. The food is a little expensive. If you're on a budget, the main market is only a kilometre away. In-house, they have the Chingari restaurant which serves up Indian grub. This is a great place to hit up for a romantic candlelit dinner. The resort has some awesome choices for kids activities as well.
What Could Be Better?
We didn't have any issue.
What's My Pro Tip?
Keep an extra budget of around INR 4,000 to INR 5,000 because the food is expensive and you probably won't feel like leaving the resort. They also serve snacks near the infinity pool - believe me, you won't be able to resist.
Anything Else?
It's a little expensive, but definitely worth a visit.
Also On Le Meridien Mahabaleshwar Resort & Spa
Comments