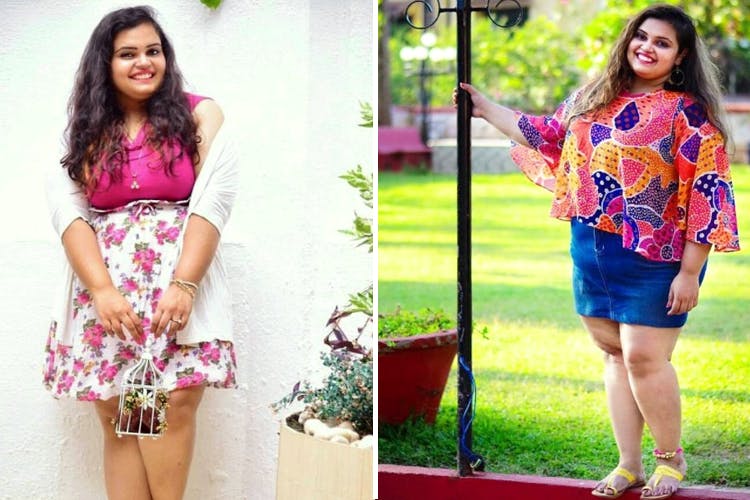 An Expert's Guide To Plus-Size Shopping In Pune!
Shortcut
Fashion is all about confidence and not the size you are. Ace fashion & lifestyle blogger and a diva herself, Meenu Goel spills her secrets on how to look trendy everyday, Pune's best plus-size brands, her favorite shopping lanes and more!
But before that, subscribe to her blog, She's A Sixteen, and follow her on Instagram for your daily dose of everything fashion.
Drool-Worthy Homegrown Brands
Especially for plus size, I recommend Xxllent, opposite Aurora Towers in Camp. I think in terms of affordability and new trends, they are absolutely on point. When it comes to local designers, I recommend you check out collections by Purvi Pardeshi, Anjali Wadhwani, UpSide Down and Sayuri Design Studio.
I am the biggest fan of street shopping. I love MG Road! You can literally put together an entire outfit in 15 minutes out here. Check out the long capes and the sequin tops in larger sizes.
Tip: When you're street shopping, go by your instinct. Vendors tend to demotivate buyers by saying a particular outfit is not their size. Remember, you know your body best.
Make-Up Fix
I am a make-up hoarder. I buy a lot, but honestly don't use it much. I am a BB cream person; You can use a Lakme CC cream depending on your skin type. A full cover compact from Sephora and Maybelline works for me. I don't do concealer. It's not required on a daily basis. Play around with colorful eyeliners.
Tip: Sunscreen is a must!
Travel In Style
I am very big on layering. I carry basic pieces when I travel; Jeggings, couple of tops and dresses, perhaps. I team them up with lots of layers. For instance, jackets and scarves make any outfit standout. They are quite versatile and fun!
For Pintrest-Worthy Rooms!
A corner in my room is dedicated to fairy lights. When it comes to decor, I recommend deck up your room with adorable bird cages, potpouri and scented candles. Give your room a feminine touch with lots of trinkets. For my cupboard, I stick postcards from almost all the cities I have visited.
I highly recommend brands like Rock Paper Scissors, Prop Shop, Westside, Home Centre and Label Life for home decor. For street shopping, must check out the local Kashmiri cane market at Sakal Nagar in Baner. For gorgeous hanging lanterns and more, I recommend the streets of FC Road, MG Road, the Peth areas and Fashion Street. You need to just have the eye for it!
Meenu's Pro Tip
I don't advocate being a certain size, I advocate dressing well irrespective of your body shape. When you dress well, it gives a way of aspecting yourself. We have our own insecurities regarding our body type, but there are ways to work around these things. But that shouldn't stop us from dressing well! Being plus size doesn't mean you have to opt for sacks, you can go for stylish outfits. But play around with it. Trick your outfit with a cute scarf or a long flowy jacket, and you're good to go!
Comments