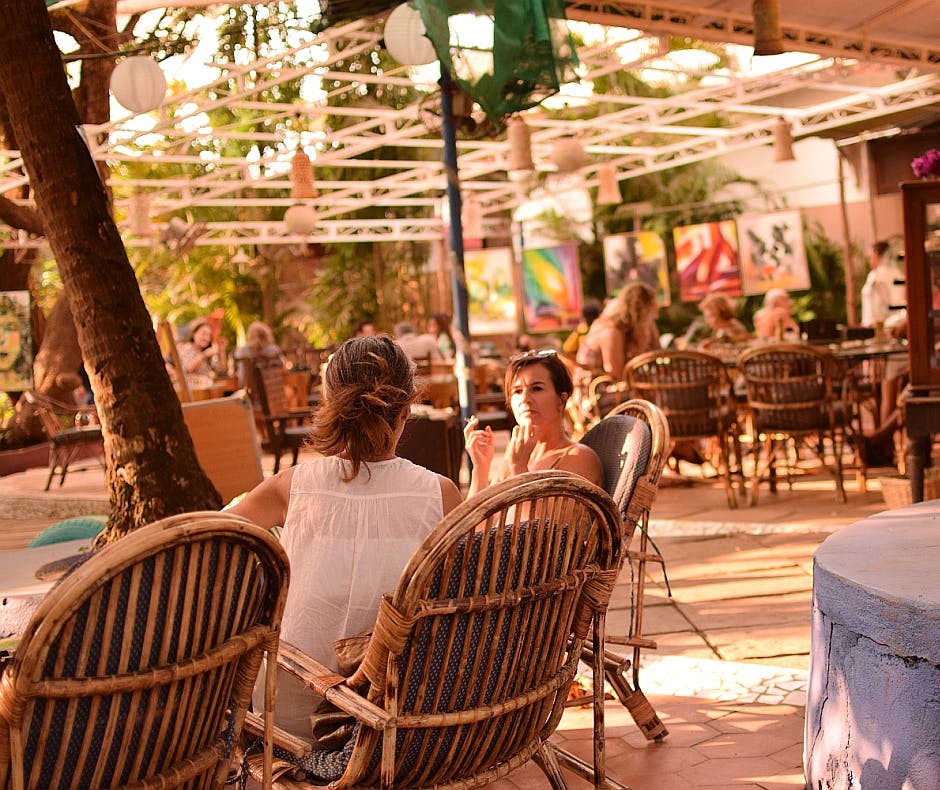 Dough Or Die: Have You Tried These Amazing Bakeries In Goa Yet?
There's something charming about bakeries. The warm smell of bread, the background hiss from the coffee machine and sweet, sweet pastries that remind us of our childhood… And if you're lucky, a sleepy dog and a store owner who's always up for conversation. And in Goa, some of these become everyday breakfast/coffee spots and and an integral part of our vacation memories. Now, how many of our favourite bakeries did you eat at on your last Goa trip?
Jila Bakery
Located in the picturesque and sleepy village of Loutolim, Jila is a family-run bakery and one of the best, vintage ones around. Regulars often call them up and stop over to pick up apple strudel, plum cakes and cookies. Their custard and chocolate-filled eclairs literally fly off the shelf. So, if you want a batch kept aside for you, you'd better call and intimate them.
German Bakery
This one's loved by tourists simply because who can resist a fresh croissant and carrot cake after a morning swim at Anjuna or Calangute? The Anjuna one has an extensive menu so you don't have to stop at chai/coffee and sandwiches if you don't want to. The Candolim one, though, is the one we prefer because it's small, their cold coffee and momo are amazing and of course, those heavenly cinnamon rolls refuse to leave our mind.
Cremeux
This is a chain but a safe bet with its outlets spread across Mapusa, Porvorim, Panjim, Vasco, Ponda and other parts of Goa. Now whether you're in the mood for a pizza or a sandwich or don't know who to call for that uninvited chocolate pastry craving (yes, Cremeux delivers in some parts), this bakery's got your back. Think of this more as a cafe than a conventional bakery but you'll thank us when you find it on your way and you hop in for that blast of AC and good-looking cupcakes.
Confetaria 31 de Janeiro
Nothing screams old-school like this gem that's generations old and tucked away in one of Fontainhas' picture perfect lanes. Still using the traditional clay oven to bake bread, this is just the place to stop over to pick a loaf or two. Their traditional desserts including bebinca and tea-cakes are something to write home about. Feel like munching? Grab their pattice and puffs.
Flour Power
We first discovered them at The Goa Collective Bazaar and instantly fell in love with their upside down strawberry cake. One slice later, we were gorging on the upside down pineapple and by then, there was no going back. A little bit of stalking tells us that their sourdough breads are all the rage and they use fresh produce and a peculiar ingredient that makes all the difference to their loaves: wild yeast. So, yes, you aren't signing up for an average pizza or sourdough sandwich here; Everything is artisanal, everything is handmade.
P.S. Oh, sadly, these good folks are shut for the next two weeks for renovation so once they're back up, you'd better drop by.
Karma Bakery & Cafe
This tiny hippie paradise in Patnem, Karma is a shakes and pancakes kinda place. They open early and start feeding croissants, gluten-free breads (brown, multigrain, sourdough, anyone?) and yummy shakes to breakfast seekers around South Goa. If you're around that side, get yourself a smoothie bowl or better still, a yak cheese sandwich (yeah, see a bit of Nepal in here?).
Artjuna
This is where the best Israeli food is. Shakshuka, sandwiches, healthy breakfast bowls, sandwiches, mezze platters, gelatos... Everyone has a favourite at Artjuna but you can never go wrong with their iced coffee and a plain croissant. We also love that they don't shut in the monsoons and keep the yoga classes going and the store running. Know that they sell their breads at a discount every evening post 5pm? Make a beeline already.
Comments