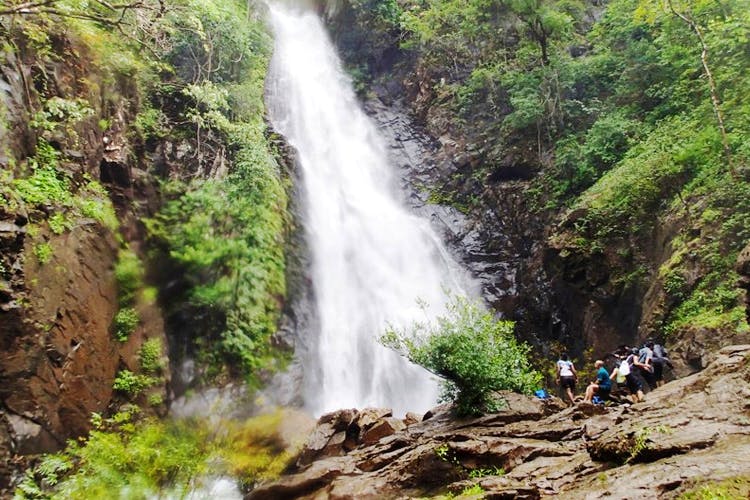 Secret Waterfalls, Forest Treks & More: Three Groups That Can Show You The Hidden Goa
Ten-Second Takeaway
Drove off the beaten track and got lost?? Or tried finding the hike to a waterfall and ended up somewhere else like me? Skip all this and go with the experts, who will not only ensure that you don't get lost. They know all the hidden and secret trails, waterfalls and scenic points.
Most have easy meeting points in Panjim, Mapusa or Margao and loads of fun guaranteed.
Things To Keep in Mind
Always wear comfortable light cotton trousers/pants/tracks, a light full sleeve T-shirt if you are worried about getting a sun tan or bitten by mosquitoes and only sneakers/sports shoes for the trek. Also maybe carry a set to change in to after the trek in a plastic bag.
Carry packed food and refreshments if not provided, 2-3 litres of drinking water, chocolates or anything other glucose drink, windcheater, poncho or raincoat, tobacco, salt or Dettol to ward off leeches during monsoon treks and you are set. Also, avoid any alcohol before or during the trek.
All these organizations are committed to keeping the environment healthy so bring back only memories and only leave your footprints behind.
Offtrail Adventures
Founded in 2009, and helmed by Bianca who is a qualified mountaineer from the Nehru Institute of Mountaineering, Offtrail Adventures is on course to taking adventure tourism to new heights in Goa. Supported by Samrat & Kapil Satarkar, these guys organise treks pretty much every week or at least every month. Of
Supported by Samrat and Kapil Satarkar, these guys organise treks pretty much every week or at least every month. Of course, if you are a big group or even maybe a small one, you could talk to them and have them organise a private trip, whether it is to go hiking or camping or cycling.
The Goa Tourism Development Corporation
The G.T.D.C is of course the Goa government's arm in promoting tourism across Goa. They are now aggressively promoting the hinterlands of Goa other than just the beaches and beach activities.
They organize day treks and hikes pretty much every Sunday during the monsoons. They have experienced guides who have great knowledge of the forests, trails and much more.
Adventure Breaks
Adventure Breaks was launched in 2013 by Kim Sabir and Ashwin Tombat, these guys are a pair of vagabonds always in search of adventure. They don't organize any weekly activities, but are the guys to call if you want them to organise private trips for you. Be it treks or camping at an isolated beach, bicycling and more.
They are well known for organising multiple sporting events, like the Triathlon, Marathons, Mega Mandovi River Swim & Tower Runs in Goa.
#LBBTip
Make sure you share any medical or health conditions, and allergies before taking the trip.
Comments