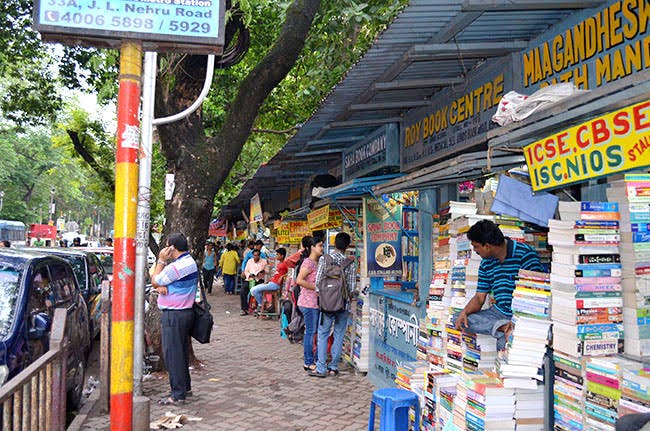 Shop Till You Drop – Check Our Guide To The Best Shopping Experiences In Kolkata
Shopping is always fun, isn't it? If you too want to have a pleasant and wonderful shopping experience in Kolkata, then here we are, ready to take you all on a virtual tour of the markets surrounding our City of Joy.
New Market
One of the most popular shopping hubs in the city, New Market (also known as Hogg Market) is the best when it comes to eye-catchy and innovative stuff. With over 2,000 stores and roadside vendors, this place is famous for its variety of shopping items since one can find a range of products. From shoes, sarees and exotic flowers to junk jewelry, accessories, and rare cheese - buy it all here.
Quest Mall
Well, if you are into a luxury shopping and also brand-conscious, then Quest Mall is the perfect shopping destination for you. Referred to as the largest international mall of Kolkata, it houses a range of foreign brands and stores that you won't find anywhere else in the city. It is also equipped with a food court, gaming zones, multiplex and restaurants.
Gariahat Market
A shopper's paradise for the residents of South Kolkata, Gariahat Market is also a treat for bargainers. There are a lot of makeshift tents in addition to the permanent stores and big shops selling items at an affordable price. The market is spread along a long stretch of road with shops on either side selling a variety of products like garments, bags, jewelry and electronic goods. There are also a bunch of food stalls and restaurants so one can sneak in and grab a quick bite between shopping sprees.
Hatibagan Market
Haatibagan has become famous for its amazing collection of cotton sarees and was once known for trading birds and other animals. Even after a major fire breakout that subdued its glory, the remaining market that survived sells the best silk and cotton sarees at the most reasonable price. This place is always crowded in the evening and on holidays.
Burra Bazaar
This wholesale market sells everything from spices, cosmetics, home essentials, toys, garments and textiles to artificial jewelry, electronics at dirt cheap rates. Known as one of the oldest markets, this place is divided into four major parts - Tulapatti, Fancypatti, Dhotipatti, and Chinipatti - according to the products it sells and deals with. During the festive season, the sight is breath-taking with all the interesting stuff displayed outside the stores, glittery lights casting a dancing shadow, all the puja paraphernalia being sold and people haggling for a range of items including clothes and footwear.
Dakshinapan
A little out of the way, Dakshinapan, an open-air shopping centre, is the best place to buy Indian artifacts and handicrafts. The different emporiums offer different goods and handcrafted products at varying prices. It also has stores selling garments where you can get the right fit at a cheaper rate. There are various state government emporiums stocked with fixed price goods from all over the country. Silence, the stand-alone store is known for selling beautiful handicrafts made by specially-abled people. You can end your shopping trip with a refreshing beverage from Dolly's Tea Shop.
City Centre
City Centre, a twin mall, located in Salt Lake is not just any regular shopper's paradise, but a family destination. From retail outlets to fabulous boutiques and restaurants, you will find everything here.
South City Mall
South City Mall, a state-of-the-art mall with a shopping area of about 1,000,000 square feet is known for housing some of the best brands in the city. You can find an array of national and international retail brand outlets like Pantaloons, Crossword, Forever21 along with various food outlets and gaming zones that add to its charm. It also hosts a multiplex for movie buffs to enjoy a day out.
College Street
A literal haven for bibliophiles, College Street has books spilling from its pavements as far as your sight goes. It is also credited as the world's largest book market and India's biggest for selling second-hand books. If you are particularly looking for any rare publication or edition, then you won't get it anywhere other than College Street that too at a throwaway price. This place is also bunched with some of the oldest Bengali publishing houses like – Ananda Publication, Dey's Publication and many more. The incredibly old Indian Coffee House is a must visit for that old world charm.
Comments