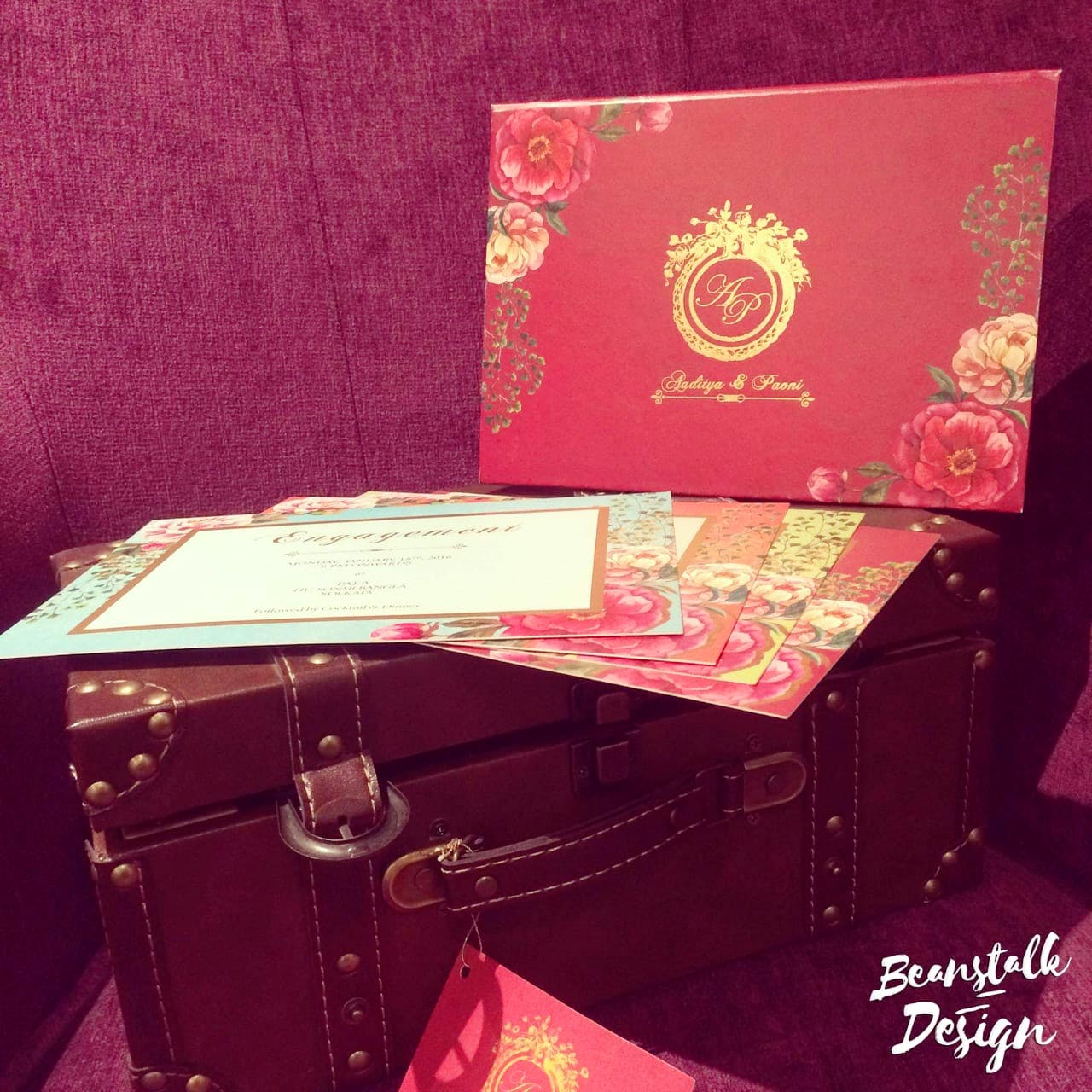 Add That Pop-Up Colour, Personalise Your Wedding Invites And Give It A Royal Tag
A wedding invitation sets the tone for the invitees on what they should be expecting at the wedding, so it has to be unique as every detail will reflect the couple's story. Check the following stores for one-stop solutions to all your personalised invitation and wedding stationery needs.
Tasneem Qasim
Tasneem deals with simple and modern wedding card invitations. She evaluates the client's idea and budget and works accordingly. She is known for curating classy, modern yet simple wedding card designs and specialises in digital cards and unboxed invites. The minimum order has to be no less than 150 invites.
Artografi
Artografi is a Kolkata-based wedding invitation venture known for their out-of-the-box designs that are customisable according to the client's taste and preference. They deal with boxed, modern, traditional and offbeat invitations.
Radhika Bhubna
Radhika Bubna, along with her team of design enthusiasts, works with the motive to design your emotions and spark excitement with creativity. The cards delivered by her team have great aesthetics, customised designs, concept, and creative ideas. Radhika Bubna offers you a range of unboxed and boxed cards that are beautiful in appearance and priced from INR 200 to INR 2,000.
Creative Fold Studio
Creative Fold Studio is the brainchild of Nafisa Johar, a feisty designer boasting a degree in graphic and web designing. She is very ardent about her work and is excellent at what she does. If you want to avail her designs, then the minimum order mustn't be less than 75 invites. She is not only known for curating bespoke wedding invites but also offers other services like branding, logo designing, photography and graphic designing.
Beanstalk Designs
This Kolkata-based wedding invites venture is known for designing and curating cards that are bound to amaze your guests. You can choose from a plethora of designs and even customise your invitations for your pre-wedding and post-wedding events like mehendi, sangeet, reception, etc. They offer funky and offbeat designs as well.
2BlackSheep
This contemporary design house is based out of Kolkata and caters to bespoke projects spanning both art and design, print and digital. 2BlackSheep specialises in wedding invitations and wedding stationery that can be customised as per client's preference. They aim to satisfy their clients by designing stunning invites for their special day.
Studio13
Studio13 specialises in unique wedding invites. Their impressive designs and services embody the needs and trends of modern Indian couples. Their customisation services will help you curate your dream wedding invitation. Studio13 not just offers wedding invitation, boxed invitations and modern invitation, but also themed, traditional, personalised and laser cut invitations.
Red Square Communications
Personalise your wedding invitation in the most exquisite way possible with the services of Red Square Communications. This prominent invitation agency considers every minute detail while designing wedding cards. Their unboxed invites range from mere INR 10 to INR 500 while their boxed invites start from just INR 100. They are open to both domestic and international shipping.
BR Gupta & Co
BR Gupta & Co is a wedding card manufacturer that started its operations way back in 1959. The first-ever Marwari wedding card store in the east zone, it is currently run by its fourth generation. Reach out to your loved ones with their bespoke wedding invite services.
Comments