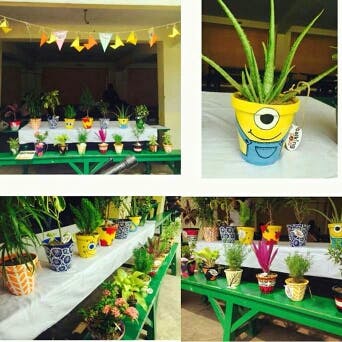 Get Beautiful Hand-Painted Earthen Pots With Exotic Plants At Your Doorstep
What Makes It Awesome
Isn't gifting bouquets mainstream? Talking Pots is a perfect gifting solution which shall be remembered for a longer time and will help create an impact in the person's life. These are merely not designer pots with plants, but have a very sensitive story attached to it. The makers of these pots are women from the underprivileged society of West Bengal, who are on a creative journey to make their lives meaningful, and independent of others. This is a project taken up by students of St. Xavier's College, Kolkata under a non-profit organisation Enactus.
What's My Pro Tip?
Place your orders in advance during festive season!
Anything Else?
You will find the cutest of designs with them. Their best selling and my favourite being Minions, they have plenty of other designs like Batman, Captain America, Heart-shaped, Floral and Warli to name a few. One can customise their pot by choosing the shape of the pot, design and the plant. Their pots range between INR 200 and INR 600 only!
Comments