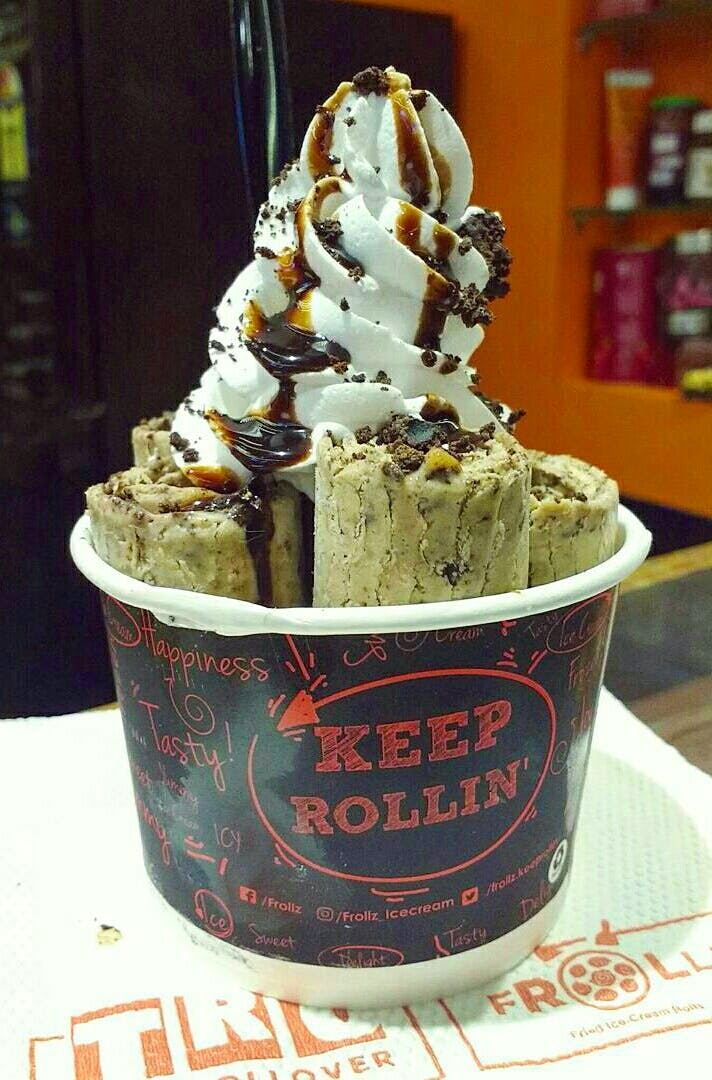 The Fried Ice Cream Rolls At Frollz In Park Street Are Just Amazeballs
What Makes It Awesome
Frollz is one of the pioneers to introduce the concept of fried ice cream in the city of joy, which is a very trending idea these days. At Frollz, there are a number of flavours to choose from like Strawberry Blast, Paan, Nolen Gur, Kiwi Blast, Gulabo, Butter Scotch, Black Forest, etc. A number of other flavours are available apart from the chosen ones. You can make customizations as per your requirements. My favourites here are the Java Love and Kiwi Blast. Java Love is basically for coffee lovers having a sweet tooth. The ice cream is made with freshly prepared copy paste, home made brownies and chocolate syrup. The quantity is appreciable. The texture of the ice cream is really good. It tastes brilliant, with the coffee and chocolate flavours creating a wonderful mix.The Kiwi Blast is equally good. It was sweet and excellent, made using kiwi and not any artificial flavours. If you love kiwi, you're sure to fall in love with this. The pricing is pretty cheap compared the quantity of ice cream served per portion. Also, these fried ice creams don't melt soon. So you can take your own sweet time to finish it!
What Could Be Better?
Frollz has four outlets in Calcutta at present. I've been to the Park Street outlet only, where there is a little space crunch and it is always crowded. This can definitely be taken into consideration in the coming days.
What's My Pro Tip?
Parking is not an issue here, so visit the outlet without a worry in your mind. Also, Frollz is there on Zomato and Swiggy. So you can sit back in the comfort of your home and enjoy these delicacies.
Anything Else?
The Roll Over is another brand which is present along with Frollz. They also serve some amazing rolls and combos.
Comments