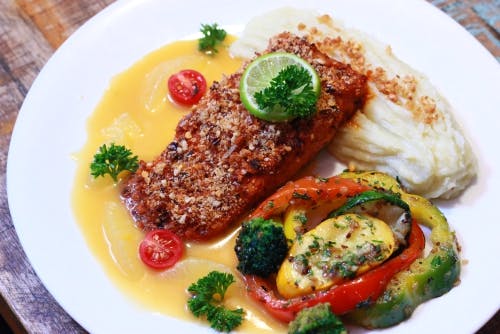 Delivery Available

Wi-Fi Available
Treat Your Bae To A Memorable Meal At This Restaurant In Rash Behari Avenue
What Makes It Awesome
Burnt Garlic in Deshapriya Park, located in the same building as Priya Cinema, is a place whose USP is serving delicious food. Agreed, the place has great decor, ambience, music, and lighting. But, unlike many other restaurants, which try to compensate for average food with these, Burnt Garlic has not forgotten to concentrate on what's most important in a restaurant - food. It has aced the cocktails, as well. And, of course, service is also extremely important when we go out dining, and Burnt Garlic doesn't lag there, either. As a foodie in Kolkata, if you have resolved to start the year with nothing but good food, and not let yourself be charmed by the secondary features, then Burnt Garlic is the right place. Be it vegetarian or non-vegetarian dishes, this restaurant offers a wide variety of continental and Asian flavours, with its own twists. What's amazing is, their presentation is rustic, and their recipes are simple. It's not that they will only serve exotic dishes with names you won't be able to pronounce. From Chilli Pork to Papaya Salad - the dishes here are all about taste, aroma, and texture. Each dish stands out from the other, which is really amazing!
What Could Be Better?
Honestly, the fast-improving food at Burnt Garlic, along with excellent service in the delightful ambience leaves no place to complain.
What's My Pro Tip?
Burnt Garlic has made some new additions to its menu to greet the new year. Recommendations: papaya salad, pan-seared cottage cheese, sauté mushroom with lemon chilli, chilli crusted pan seared bhetki, Vodka batter fish fry, roasted chilli pork, straight up pork with long beans.
Anything Else?
Just remember that while food is the most important feature of Burnt Garlic, it has everything else you might be looking for - live music, good booze, and party area, it's all there!
Comments
Delivery Available

Wi-Fi Available