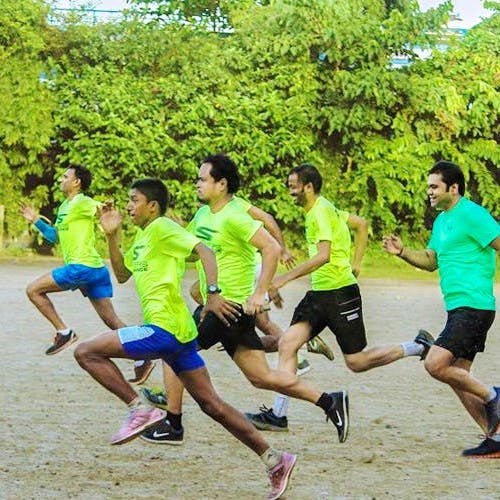 Doing The Marathon This Year? Join These Running Groups And Get In Shape
The right kind of training is all you need to ace a marathon. Here's a guide to groups that meet to go running over weekends. Join them to get into the groove (and nail the upcoming marathons or to just stay fit, have fun and meet new people).
Salt Lake Runners
Salt Lake Runners was started in 2012 with just 50 members, and today they have grown to 250! The running group has pre- and post-training practices which include core exercises, dynamic stretches and running. Static stretch is also a part of their training procedure which comes under the cool down process. Pinkathon has played a huge role in making Salt Lake Runners flourish and the running community is also associated with Airtel Run for Education, IDBI Full Marathon and TSK25K.
They usually practice around Central Park everyday at 5 am.
Kolkata Ultra
Founded in 2015, the ultimate motto of this particular running community is to urge more people to come together and run. They practice four days a week, Tuesdays and Thursdays are allotted for 5 km and 10 km runs, the boot camps take place on Saturdays while Sundays are kept for long run practices. They start at the crack of dawn around the Rabindra Sarobar area.
Skechers
The members of Skechers start practicing every Saturday at 5:30 am. Their training procedure largely focuses on boot camps which help you improve your strength and stamina. They also have high-intensity training practices which are quite needed to stand out in a marathon run. This running community was formed in April this year. You can find the members practicing at Rabindra Sarobar Stadium.
Kolkata Running Squad
The members of Kolkata Running Squad go through a rigorous training session in order to build up their endurance level. They practice five to six days a week at Victoria Memorial and Red Road areas. The running group arrange for long run and tempo run trainings and also have boot camps.
Skulpt
Apart from the running groups which are mentioned above, you can also join the fitness centre, Skulpt, which organises open-air boot camps. The members go through intense body training sessions along with agility and strength training. They also prepare the members for marathons as they go through a rigorous conditioning session. Both the boot camp and the marathon training sessions start at 6am on every Saturday.
Comments