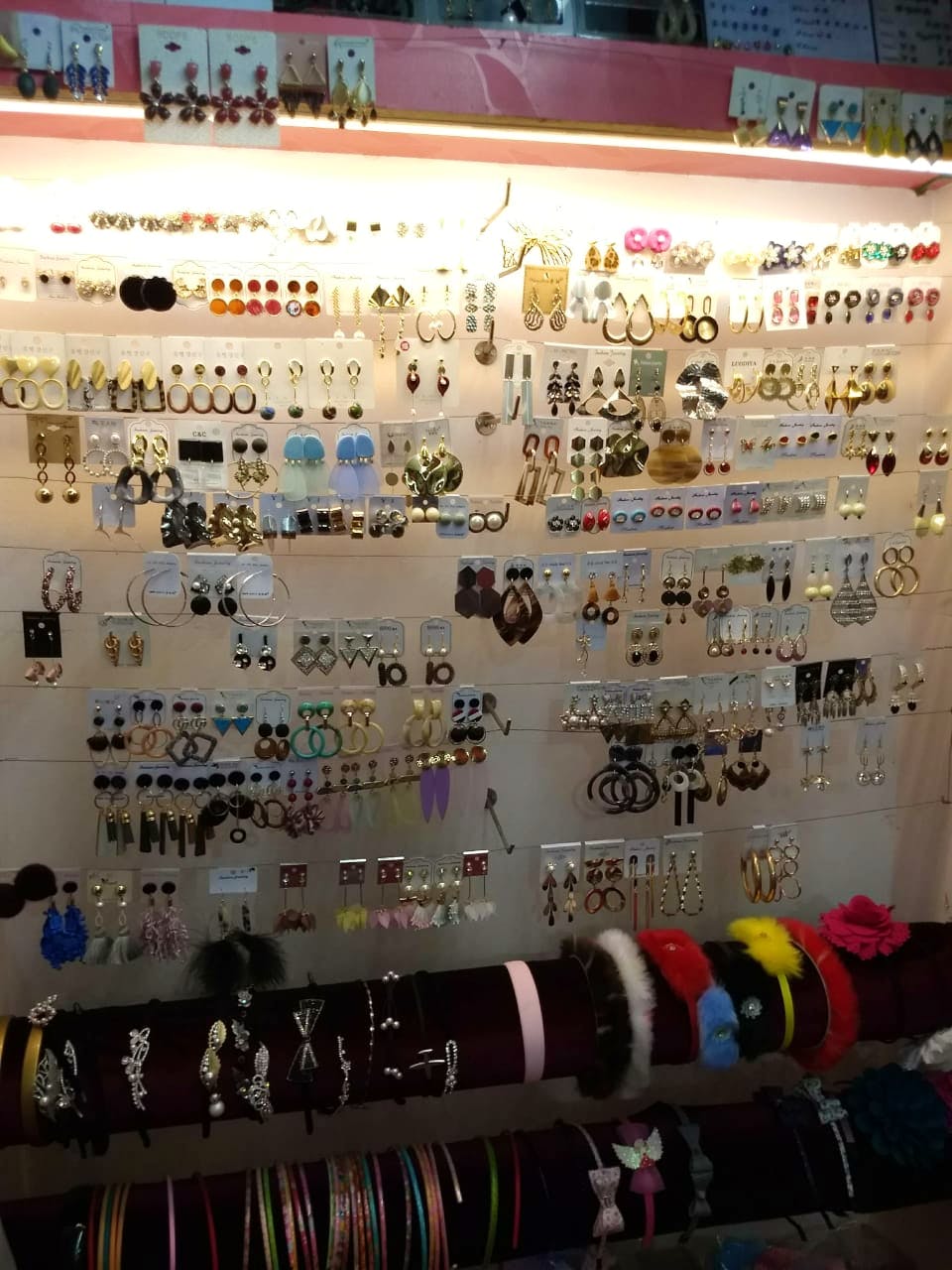 Love Junk Jewellery? These Shops Inside Metro Plaza Should Be On Your List
Jewellery is an important part of every day life. It's not limited to special occasions or weddings. Most of us have a fetish for junk jewellery. But, with so many places stocking amazing collections, it can get confusing.
If that's the case with you too, then we suggest you head to Metro Plaza Shopping Centre for amazing collections at affordable prices. Don;t worry, we won't have you roaming around the entire mall looking for the jewellery stores. We've drawn up a list of f5 shops in the centre that will take care of all your junk jewellery needs.
Mohabbatein
Mohabbatein (shop number 3019) is heaven for you if you love junk jewellery. earrings, rings, neck pieces, anklets and more - this shop on the second floor of Metro Plaza has it all.
They stock oxidised jewellery as well as items made using stone and metal. Watch out for some pretty designs in oxidised earrings. They also stock feather and thread earrings. We particularly loved their signature necklaces - beautiful, unique designs - available in stone and oxidised forms. perfect for casual or party wear. You can actually wear them on special occasions and weddings as well. They are that pretty. Also check out the gold-plated silver imitation bracelets starting at INR 150.
Earrings are priced at INR 150 onwards while the statement necklaces start at INR 350. They also have beautiful anklets priced at INR 100. They have two shops on the same floor.
Fantasy
Enter Metro Plaza, take a left and you'll find Fantasy (shop number 1004A) towards the end on your left-hand side. It's a small shop but has really pretty designs in Korean metal, steel, oxidised and stone.
If you're looking for beautiful long earrings, specifically, in metal and steel, then this is the shop for you. We also loved their collection of rings. From a basic one to huge round or square-shaped oxidised ones, they have it all and in pretty amazing designs. A basic ring would cost you INR 60 while you've to shell out more for the nicer ones.
The bracelet collection is not that impressive but the necklaces are quite good, perfect for casual or party wear. The neck pieces start at INR 100 and can go up to INR 700 depending on the design you choose. The earrings start at INR 150. There are some that costs as cheap as INR 30 but aren't that pretty. We suggest you go for the long ones.
Femmina
You'll find Femmina (shop number 1040) near the escalator behind the Food Bites stall. Pretty much everything in this shop is amazing, particularly the necklaces and rings.
They have long signature neck pieces perfect for everyday wear. You can wear them on parties and special occasions as well. The necklaces are in stone, pearl imitation, metal and oxidised designs starting at INR 250. Check out their choker collection - it's quite pretty. You'll get a basic one at INR 35 but we suggest you go for the ones priced above INR 150 as the designs are beautiful.
Watch out for their collection of rings - it's different and unique and we'd say a notch better than the ones you get at Fantasy. They start at INR 100.
Fashion Hut
If it's bangles that you are looking for, then look no further than Fashion Hut (shop number 1052). You'll spot the shop as soon as you enter the shopping centre. Turn left and you'll find the shop on your right hand side. The huge bangle spread will surely catch your eye!
They have bangles in all designs - velvet, matt, stone, pearl, metal and glass. And in some really pretty and bright colours. A basic one starts at INR 50 while the velvet ones would cost you INR 75 per dozen. The ones with the matt finish cost about 300 a piece, so do the bangles in stone and pearl designs.
What particularly caught our attention were the glass bangles. They are heavy, obviously and quite attractive. But, sadly, they don't have much variety. The collection is limited. They are priced at INR 375 and can go up to INR 1500. They also have a very limited earring collection. We spotted a pair made of wood!
If you're looking for some temple jewellery or jhumkas, you can check out their second shop called Fashion (shop number 1001). It's bang opposite this one.
Silver Strings
Another shop that caught our eye was Silver Strings (shop number 3079) located on the second floor of Metro Plaza. Done up in all white with bright lights will make sure that you don't miss it.
We were particularly impressed with their anklets and bracelet collection. You'll find bracelets in gold-plated pearl imitation designs as well as in metal and oxidised forms. The prices start at INR 100. The anklets come in oxidised, crystal, chain, golden-copper plated imitation designs with prices starting INR 90. They have some stunning earrings and necklaces too that you must check out. If you love jhumkas, this is the shop for you.
Comments