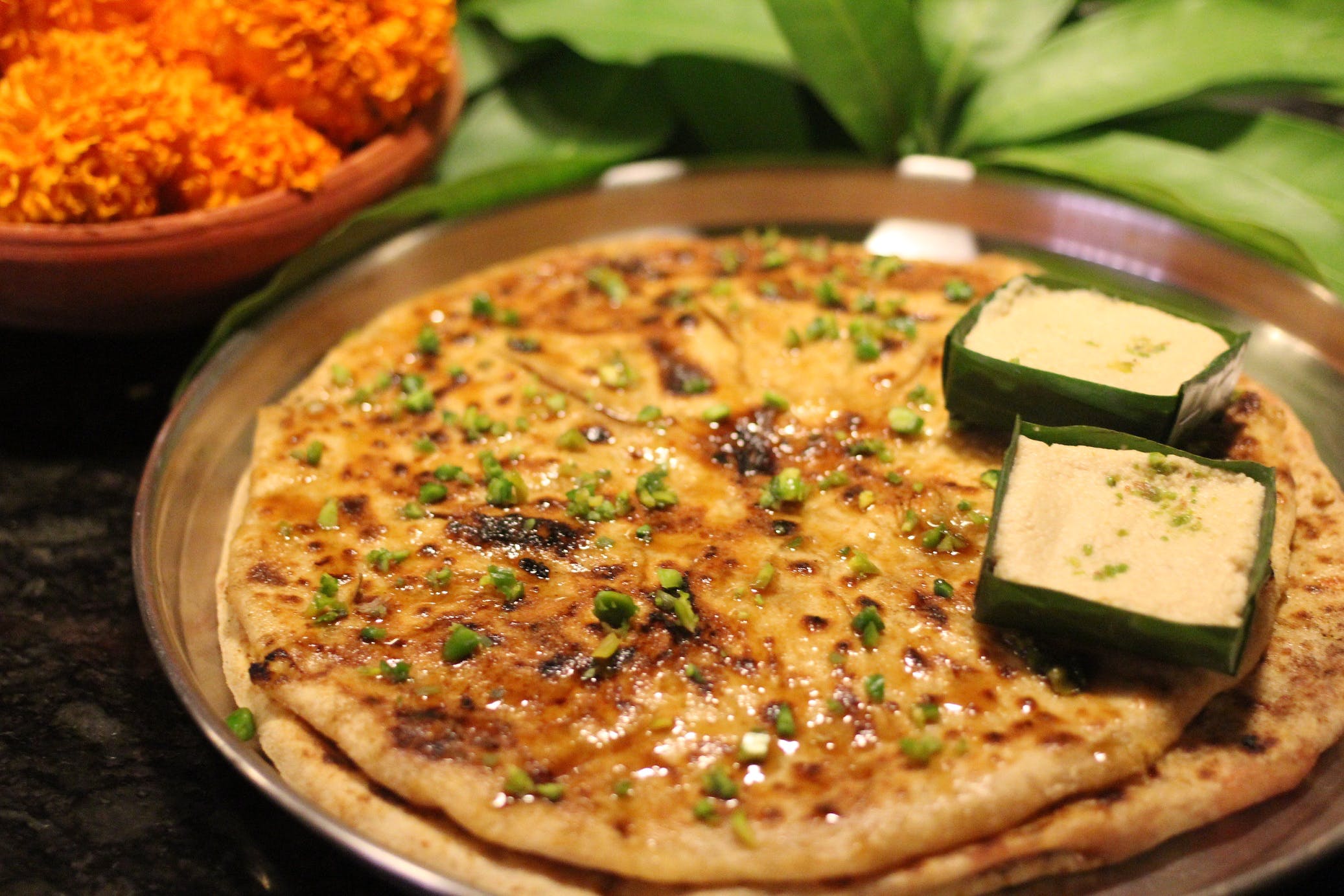 Kumro To Enchor & Gur: Skip The Curry & Relish On Spring With These Paranthas
Shortcut
Basanta may have come, Boishak is still a few days away. But before spring and summer melt together into the muggy heat, head to Paranthe Wali Gali to enjoy the bountiful flavours of spring to usher in the new year.
What Makes It Awesome
Like all solid relationships, the one between us and parantha is long and curious. The West may tout curry as our national food, but we we know we love our stuffing as much as our sides. This year before Boishak comes in makes the most of Choitro's spring at Paranthe Wali Gali and its special spread of spring flavoured paranthas.
Don't hold back, go wild with your fancy because the stuffing will really leave you slack jawed - both from wonder and from excess drool. From the season's new kumro to the humble jackfruit that the West is just evangelising to - there are paranthas to soothe your sweet and savoury palate.
Quick to scarf and packed with flavours, the Dhonepata Maach Parantha and the Posto Chicken Parantha could legit give you a foodcoma. Everything from the mirror work decor to the coloured wooden stools and gamcha dotting the place, nostalgia hangs heavy here, and the Bapi chanachur parantha is a sure shot thing to bring back the mischief of childhood to your palate.
For those with a tingling sweet tooth that never seems to settle, try the Makha Sandesh Parantha, but the Gurer Shorbot is a no miss if you want to beat the heat.
Pro-Tip
The name says as much that it's a heaven of tasty paranthas, but if your looking for a place to try proper Punjabi (think Delhi-style) rajma chawal, you've got to hit up here.
Comments