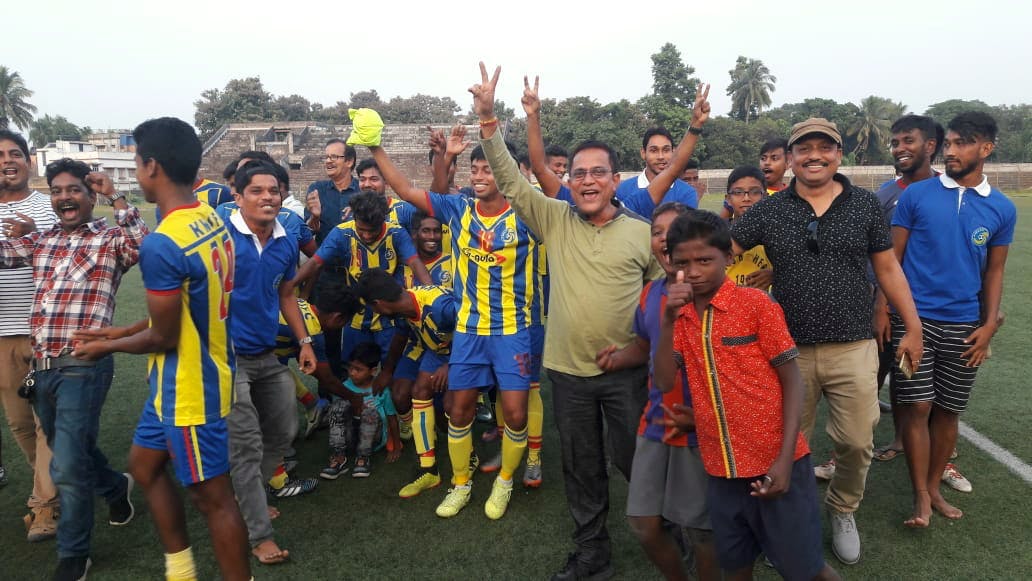 Swing It Like Zlatan At These Football Academies
Bengalis and football are almost inseparable from each other. Football has been an integral part of Kolkata's culture. Check out these football academies in Kolkata that will help you hone you footballing skills.
Mohun Bagan Athletics Club Academy
What more do you want than to learn football from the oldest club in India? Founded in 1889, this 130-year-old club spells the word legacy. The club provides a lot of facilities such as experienced coaching, gymnasium and training sessions with senior players. Join the academy by paying an admission fee of INR 6,500 and the monthly fee will come to INR 1,000.
Kalighat Milan Sangha
Kalighat Milan Sangha is a popular name among the locals. Starting off as a club, it has recently been inducted into 2nd division professional football. That's good news enough right? They have also collaborated with Austria to develop a football academy. Hence, be sure to get the highest quality of coaching. Their admission fee at the academy is INR 6,000 and the monthly fee is INR 1,500.
Kolkata Football Academy
A relatively new football institute in New Town, the Kolkata Football Academy (KFA) is the ideal place if you want to pursue your career in football. KFA is a modern football academy with high-class amenities such as an air-conditioned residential facility, in-house academic coaching, in-house physiotherapist, swimming pool and pick-and-drop facilities. The centre charges INR 3,500 for admissions and INR 1,500 monthly for the lessons.
North Calcutta Football Academy
NCFA is an Indian Football Association-accredited academy which claims its vision as 'India playing World Cup'. It holds various football camps at Deshbandhu Park throughout the year for different age groups. They also organise residential camps in various districts and provide sports medicine clinics. There are qualified coaches, former footballers and physical trainers to conduct good quality training programmes.
East Bengal Football School Of Excellence
This is another heritage football club which has its name written in gold in the history of Indian football. Eternal rivals of Mohun Bagan, their football academy is equally reputed given their legacy. Many young talents have gone on to represent the national team after taking lessons from here. Their admission fee is INR 6,000 and they charge INR 1,500 per month. Only people within the age of group of 4-16 can get admitted and the admission is based on a trial. Make sure you have done your fair share of practice!
Ask Neel a question