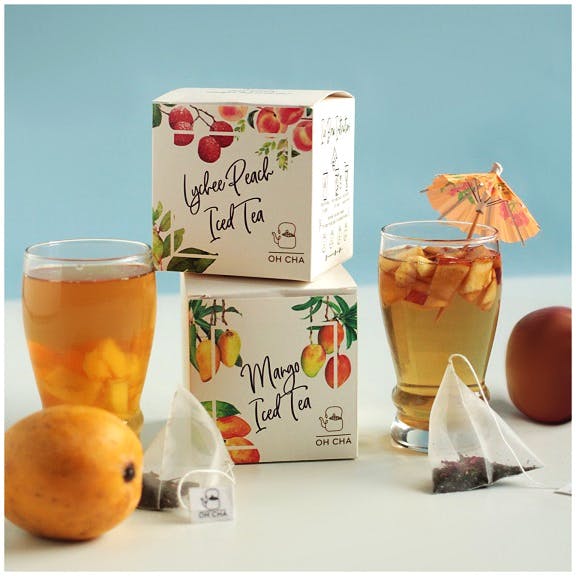 Keep Yourself Cool This Summer With Ice Teas From Oh Cha
Everything about summer is bright and beautiful, except the humidity in our town. It's a love and hate relationship with this season. But now you can fix your sweaty afternoons (or any time of the day) with a refreshing glass of ice tea in your home. Oh Cha brings you refreshing summer ice teas in two new flavours - Peach Lychee and Mango.
Oh Cha is one of our fave tea labels, delivering health and happiness. The convenience of having flavored iced tea always ready in your kitchen makes it so easy for any unannounced guests and also for your family. Let's be honest, we know how important it is to keep up your water intake in summers. Flavours like Peach Lychee and Mango are not only refreshing. but cater to all taste buds. Each of their Ice tea boxes is placed at a price point of INR 299. You can avail the item from their official web page or other platforms such as Propshop24, Amazon, Style Salad, Giftona and Scootsy. You can also drop by the Twigs & Tales store in Kolkata to pick a box of your choice.
Comments