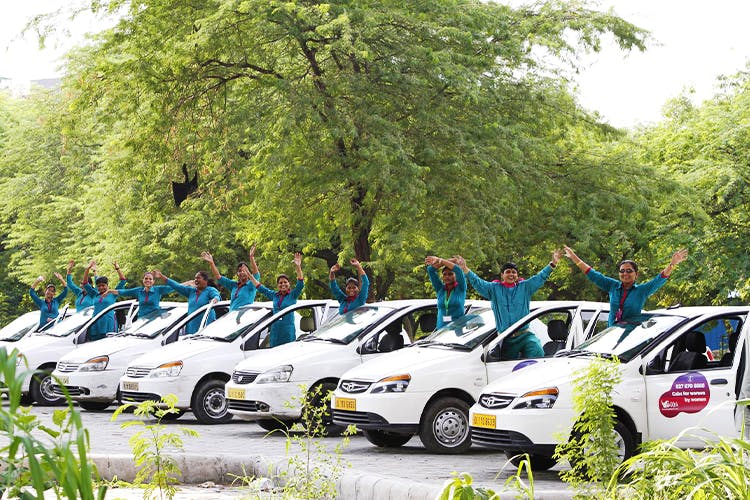 You Go Girl: Hit Up These Women-Only Cab & Auto Services For A Safe Ride
Get prepared to be pleasantly surprised by uniformed women chauffeurs in swanky cars and women drivers in pink auto rickshaws zipping across town.
Women On Wheels
Now Kolkata has a fleet of cars to ferry you around the city with women at the wheel. This is part of the Women On Wheels campaign spearheaded by Delhi-based Azad Foundation which works with young women living in slums and resettlement colonies. We love that the WoW programme provides training to help these women become self-sustaining professional drivers. Once qualified, the women drivers are offered employment opportunities in either long-term private chauffeur placements or on-call- chauffeur services. Under the programme the women trainees also acquire citizenship document and accident insurance, they open a bank account, obtain a uniform and a mobile phone too.
Go Gulaabo
Another fleet of women drivers can be found ferrying around female passengers in candy pink auto rickshaws. Look out for them on the Hazra-Tollygunge route. More routes will be added soon.
#LBBTip
The commendable WOW programme is a great place to help assist women become self-employed. So, if you happen to know of any women in dire need of a job, between 18 to 35 years of age, coming from an economically poor background and who has received education at least till class 8 then you can call 9051606189 to get her enrolled in the campaign. She should possess a valid voter's ID card which is a must for eligibility.

Comments