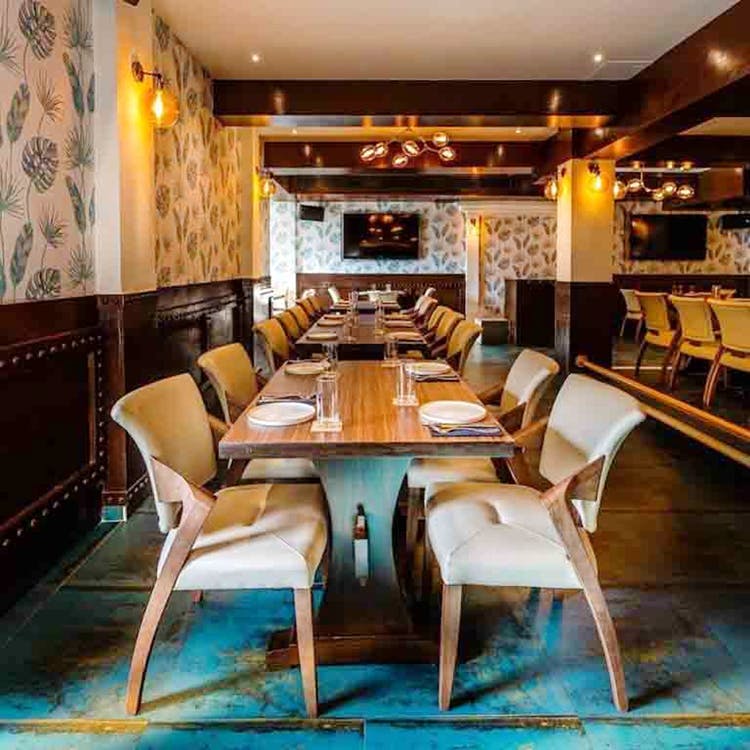 5 Date Night Places On My Radar
When you're going on that long-awaited date, your outfit's not the only thing you should care about getting right. The place, ambience and food matter just as much. And as someone who thinks she knows Mumbai by its every street and corner - I've put together these 5 places that you have to check out on your next date night with bae.
Birdsong Cafe
Tucked in a quiet lane in Bandra's Pali Hill, Birdsong is an organic cafe that has totally changed the way people eat. Their working and ground staff is so well-versed about the whole concept of organic everything, that they might end up teaching you a thing or two. For my lunch date, I ordered a banana smoothie which was made just the way I like it, a grilled chicken toasted to perfection and for my favourite part of the meal - a delicious mango cheesecake (made with organic mangoes).

For a moment there, I forgot who I was on a date with...
Le 15
Times when Mumbai has you feeling down (super rarely I know), take a window seat in this mini-Paris with your significant other, and enjoy a fresh menu curated by me and my dear friend Pablito Agular. Think: burgers made in brioche bun, croissants and sandwiches & salads of all kinds (anyone curious for quinoa here?) and savoury parmesan waffles. For all you fitness freaks and vegans, we've got gluten-free and eggless dishes too! So, head over to Le 15 for some heart-to-heart over hot chocolate.
Bombay Canteen
The Bombay Canteen place needs no introduction. Whether you're a newbie to Mumbai or have been living in the city for years, you know you have to head here with bae. What makes it so unique? Their mad awesome Pulled Pork Tacos are served on methi theplas here (sorry Gujju aunties) and the vibe is like Byculla-meets-Brooklyn. So if you're at a stage in your relationship where impressing bae is last on the list, and all you guys care about is finding a place you both can agree on - head here.
Woodside Inn
Scratching your head over where to take that girl you want to impress? This one says (read: screams) first date like nothing else. If you're the kinda person who'd rather just sit down and spend quality time - this place is it! IMHO, go for the outer seating at the Oshiwara outlet for some privacy and amazing ambience. And if you're into rock music, I just scored you a hell of a date buddy.

One Street
If you and bae have been planning a vacation for a long time but haven't made it to any of 'em yet - this place takes you to that well-deserved holiday, albeit in the city. A sun-drenched colour palette for its ambience and leaf patterns in different shades for the interior, this one's a great place to unwind and I can't recommend it enough.

Comments