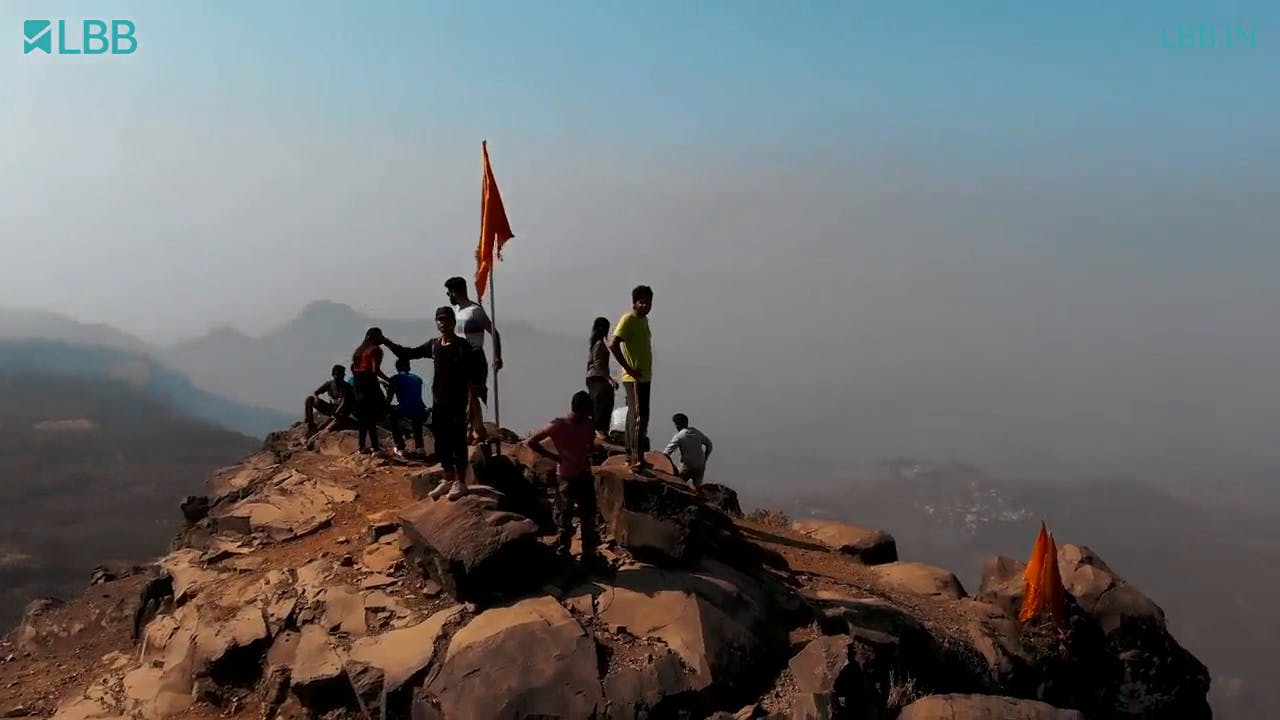 Want Some Heart-Pounding Adventure? Kalavantin Durg Near Mumbai Is What You Must Scale
Shortcut
The best time to witness the magnificence of the Western Ghats in Maharashtra (apart from the monsoon season) is now. The little amount of winters that we are blessed with, makes trekking bearable in the hills. We've visited Prabalmachi (read further to know what that is) thrice and camped there too. But going beyond this village, to trek it up to Kalavantin Durg, was something that we always consciously missed out on. However, this time was all about shunning our laziness and conquering this beautiful Fortress.
What Makes It Awesome
We started off from Mumbai on a scorching Friday afternoon, boarded the local train, and then, took a local rickshaw to what we were told is our first base village-Thakurwadi. A travel guide accompanied us (Note: Don't try to do this trek alone unless you're a pro.)
To reach Thakurwadi, we crossed two remote villages that go by the name of Belawli and Wagholi. The rickshaw driver dropped us at the first base point and we started our first set of hike from there to Prabalmachi, which was going to be our base for the night before heading to Kalavantin the day after.
Prabalmachi is a flat piece of land with lush greenery and only two to three families residing on it. It takes around two hours to reach Prabalmachi from Thakurwadi. We started our climb at 3:30 PM, and reached by 5:40 PM. The local family up there provides travelers with a scrumptious thali that comprises Pithla Bhakri, rice, a vegetable, Daal, Rotis, and some pickle. All of this is at a nominal price of INR 150. They also provide tents for INR 450 and set up a bonfire for you for INR 250 (In case you're not too sure about lighting one up.)
At the light of dawn, we started for our final trek to Kalavantin Durg. At a height of 2,300 feet above sea level, this fortress is known to be the world's most dangerous one to climb (which we only got to know about, during our transit) The climb uphill isn't too rigorous though, until there comes a point that leaves you dumbstruck and awestruck, together.
After crossing some undulating paths and rocky terrain, we were told to reach the top through a rope, that was tied to a centuries-old rock, besides a religious flag. Our hearts (we knew) was pumping out of our chests, but it was worth it. Kalavantin gives you an eagle's eye-view of the ghats, the city of Mumbai, and various other forts.
Pro Tip
Kalavantin is probably one of the best treks to go for, but make sure you're physically, and mentally fit, to take in the rugged beauty that it has to offer. It can get way too overwhelming. Your climb back down should have you be very careful (it might get slippery) But add this trek to your list if you're an adrenaline junkie!
Comments