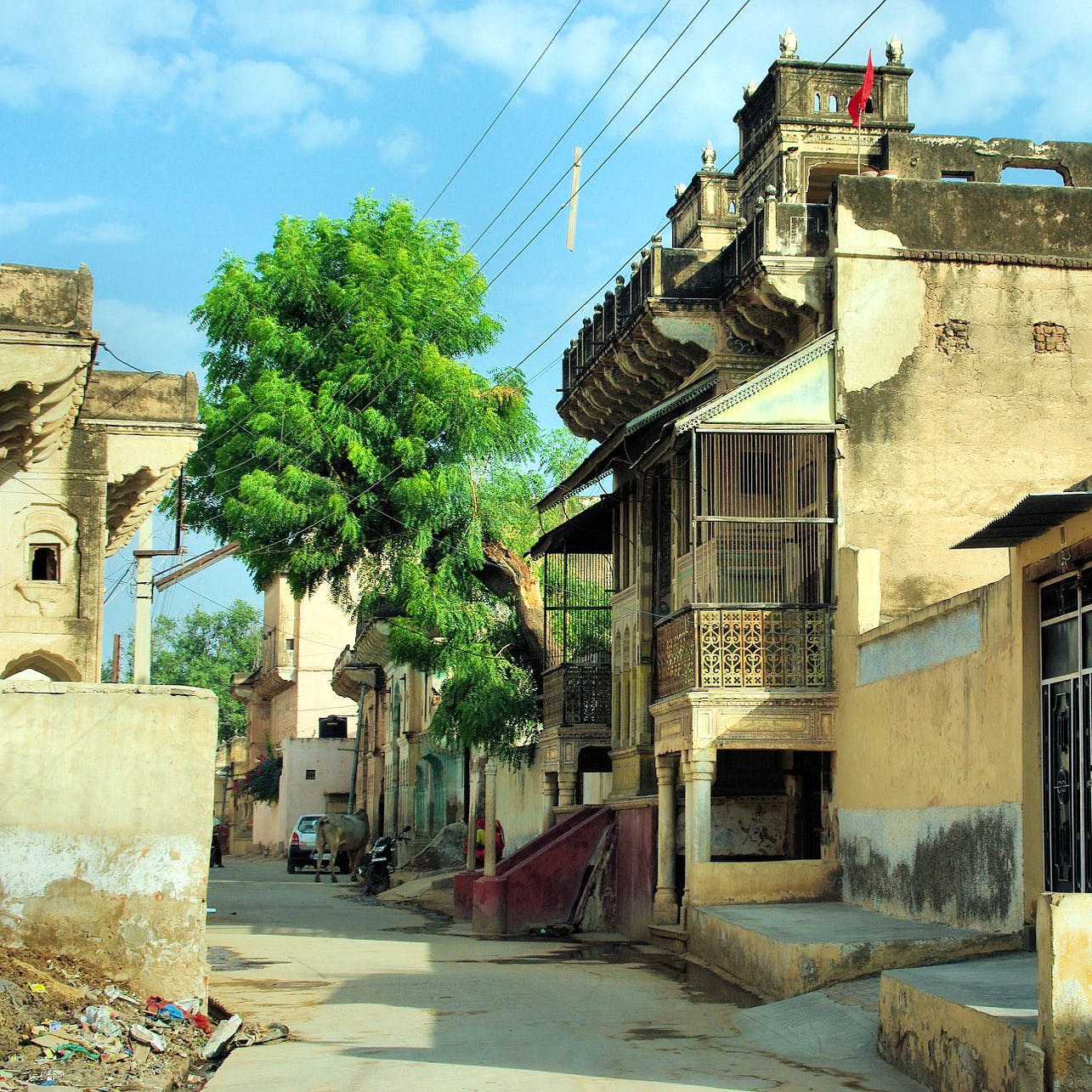 Meandering In Mandawa: 6 Things You Shouldn't Miss Out On, When In This Small Town Of Rajasthan!
Shortcut
The State of Rajasthan is known for the grandeur it proudly possesses in the form of old havelis. The archaic architecture continues to blow every tourist's mind. While most of us have visited the most commonly visited places in the State, let's talk about the hidden gem that Mandawa is. This 18-century settlement in the Shekhawati region of Rajasthan is known as the hoarder of some of the best Havelis, and all things grand. We give you six different ways to explore the town. So keep our list handy the next time you plan a trip to Mandawa!
Visit The Gulab Rai Haveli
Mandawa is known as the Highland of Havelis and rightly so. There are many that depict the lifestyle of the Rajputana era through paintings and wall carvings. One of them is the Gulab Rai Ladia Haveli that boasts of being the most palatial mansions that the town has. Its vintage charm and aura will enthrall you as soon as you walk into it. The exceptional murals carved in every wall has varied themes and represents the glory and wealth. It has imageries of a woman giving birth, and a bird attending to her eggs in a nest. The regal wooden gates and latticed windows will take you back in time. Trust us.
Make A Wish At A Well
The Harlalka Well in Mandawa is deeper than the Indian Ocean. There are no railings or guards so be careful while trying to observe your shadow through the crystal clear water. And don't lean much. It is said that if you make a wish by standing near the well, it is deemed to come true. While we've only seen this happen in Bollywood flicks, we totally like the idea of taking a chance at it. There is also another pretty haveli called Murmuria located near the well, that houses an exceptionally beautiful painting of Pt. Jawaharlal Nehru riding a horse with a tri-color flag. Don't miss out on that sight, guys.
Explore Like A Local
The whole of Mandawa is like an open-air art gallery. You can just take a stroll and almost every house that you pass by (including the shops) will resemble a mini-haveli. The town used to be a crossing point for most traders during ancient times, And most traders ended up settling in this region, and constructed a home for themselves in the form of havelis (Don't you wish you could build one for yourself that randomly on the streets of Mumbai? Sigh) Walking through the bylanes will also make you stumble upon the local shopkeepers, and make you adorn the paintings depicting the life of Maharajas and Ranis.
Shop Till You Drop
Invest on local handicrafts, chest of drawers, stools, paintings, and much more in Mandawa. If you're a lover of art and culture, you should get yourself some of the historical paintings without fail. Apart from these, you can buy metal utensils, tie and dye fabrics, and bangles among others. Shopping for local items in the town is cheap because things are produced there. Don't let the city shopkeepers fool you with exorbitant rates. Get your shopping fix from Mandawa itself.
Gorge On Ghewar
Your trip to Rajasthan won't be worth the deal if you don't savor some Ghevar, a traditional sweet of the region. The best ones are available in Mandawa. Snack on some roadside Kachori and Moong Daal Halwa. And for the best Dal Baati Churma, you can head to the Shekhawati Restaurant or Bungli (For their morning breakfast followed by a yoga session) Happy hogging to y'all!
Stay In Style
When holidaying around, a good accommodation is of prime importance. And Mandawa offers some of the best. An 18th-century heritage hotel called Hotel Mandawa Haveli is where you should drop all your luggage. It is very primely located, but chances are that after being awestruck by it's beauty, you might not want to go out of the hotel to explore. Find more about this gorgeous property
here
.
Comments