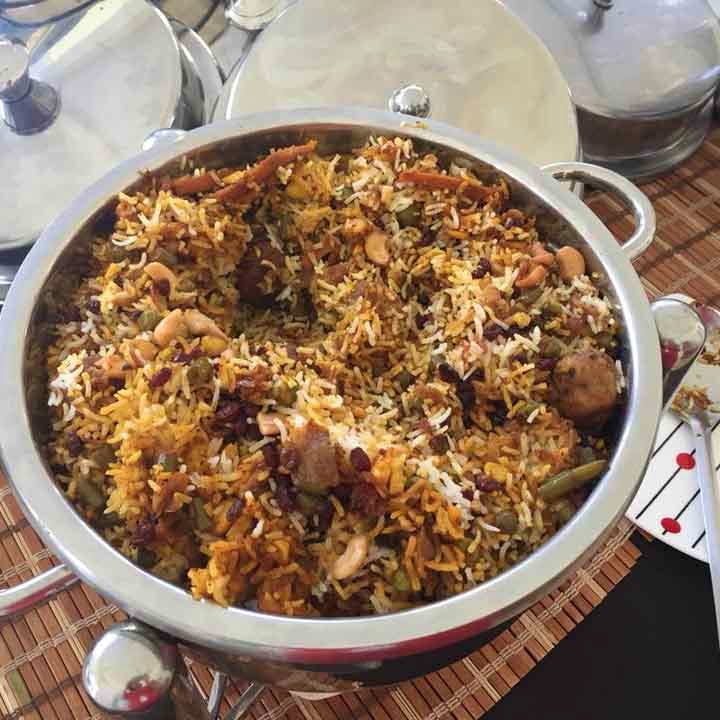 Parties, Weddings And More: Call These Mumbai Caterers To Set Up A Fabulous Meal
Shortcut
At any event that we choose to celebrate, food holds the highest regard. But finding the right caterer isn't an easy job, which is why we've made it easier for you to narrow down to some of the best caterers in Mumbai.
Katy's Kitchen
Founded by the legendary Katy Dalal, the writer of various Parsi cookbooks, Katy's Kitchen managed by Kurush Dalal serves some of the most delectable Parsi dishes in town. People swear by dhansak-pulao, patra ni macchi, sali jardaloo chicken, mutton kebabs and chicken cutlets, but that is not all as their menu has plethora of other options too.
They deliver across Mumbai, Navi Mumbai and Thane and do home catering, corporate catering, events, conferences/seminars, weddings/navjotes.
Euphorhea Kitchen
Run by Rhea Mitra Dalal, Euphorhea offers tea cakes, home cooked Bengali food and lots of pork dishes from various cuisines. So if you're looking for delicious homestyle Bengali food or pork dishes, you know whom to contact. You must try their begun basanti, mangsher malai curry, chingri posto, randhuni diye dal and of course, the delicious bhapa doi.
They deliver across Mumbai, Navi Mumbai and Thane and also do food pop-ups.
Herbivore India
As the name suggests, Herbivore is a pure vegetarian catering service run by Bela Gupta. Tired of seeing only potato and paneer options available for vegetarians, she chose to form a company that will bridge that gap. They have an extensive and tailor-made menu for every kind of festivity and are an ideal choice. They cater not just in Mumbai but also outside Mumbai. They have a curated list of over 500 dishes, desserts and drinks that makes a party truly tasteful. A must try here is the Thai curry and rice, biryani-raita, sushi, vegan lasagna and the gluten-free pizza.
They also a do subscription meal service where you can sign up for as little as a week or for a month.
Bawi Bride Kitchen
Bawi Bride Kitchen, a gourmet Parsi kitchen founded by Perzen Patel is a young brand that constantly aims to revive the lost Parsi recipes and educate people about the Parsi food that is more than dhansak and salli chicken. They've served over 5,000 customers till now and are best known for their home-style food. Some of its signature dishes are the Surf and Turf Pulao, Mamaji's Red Prawn Curry, Kheema Kebabs and Berry Pulao. They've been featured in about 80 publications in India and abroad, gathering accolades all over the world. You don't want to miss out on this one!
Hungry Cat Kitchen
Specialising in slow-cooked comfort food, Subhashree Basu's Hungry Cat Kitchen is a delight for all the pork lovers in the city. They serve delectable pork pot pie and kaffir lime pork curry. They also have old fashioned casseroles, hearty stews and innovative salads in their repertoire.
The Charcoal Kitchen
From kebabs like Mutton Chaapli and Murg Malai Tikka, to kormas like Murgh Laziz Handi and Paneer Maskewala, delicious biryanis and rotis, dals that emanate flavour and go really well with your meal, The Charcoal Kitchen serves it all. They ensure that the food is the highlight of the event with absolutely no MSG, soda, food colouring and additives. Their food is not only delicious but also healthy. They cater to birthday parties, anniversaries, weddings, and casual events as well.
The Little Food Co.
The Little Food Co describes itself as a friendly neighborhood kitchen that whips up delicious, flavourful home-style cooking. They believe they can offer a complete catering experience that will reflect your personality and bring your vision to life. They cover a lot of cuisines - Italian, Mexican, Asian, Mediterranean and Indian fare.
P.S-They also offer bartending services.
Joss Catering Services
Does the occasion in question call for super fancy food? We recommend Joss. From the team that runs Joss, Umame, and Izaya, this catering service offers European and Asian options. They offer live counters for teppanyaki, tempura and yakitori, too.
Comments